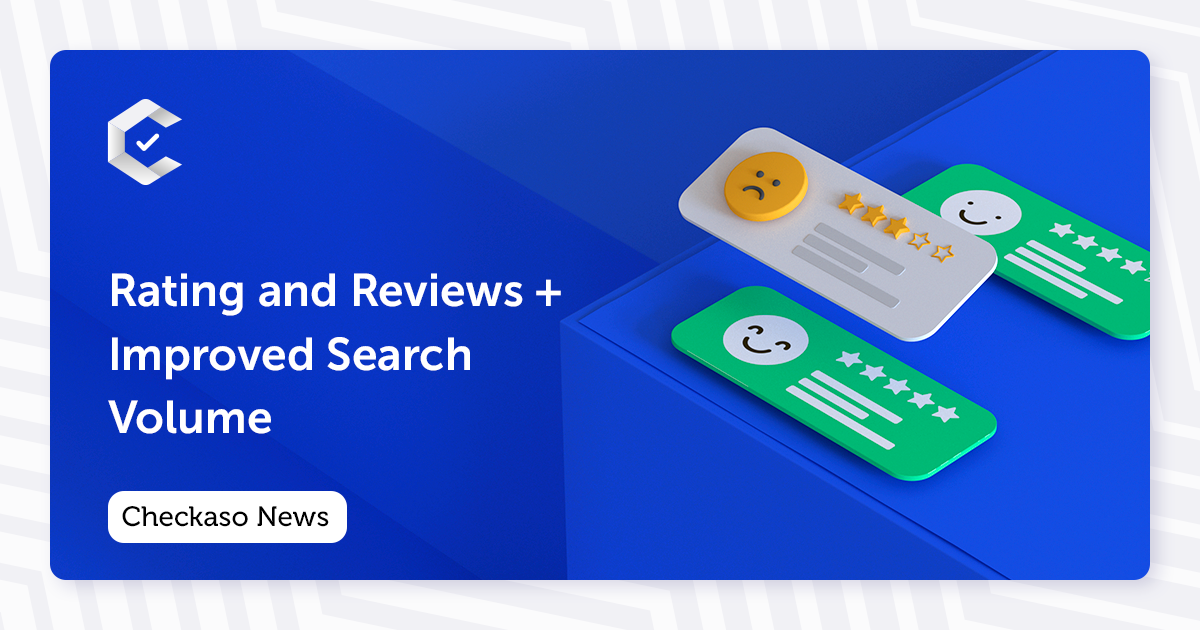 If our update was an app, we're sure it would be a 5-star one.
🌟 Rating and reviews affect app success significantly. Ranking and conversion depend on them; that's why we made a separate section to analyze them. It also can monitor your competitors' ratings to find growth points.
📊 Search Volume (SV) reflects the popularity of a single search query. In the update, we added some new parameters to the SV formula, including Search Ads data. Now it is more accurate, and choosing keywords for the next update is easier.
Please send your questions and feedback to support@checkaso.io, and we'll help you 💙