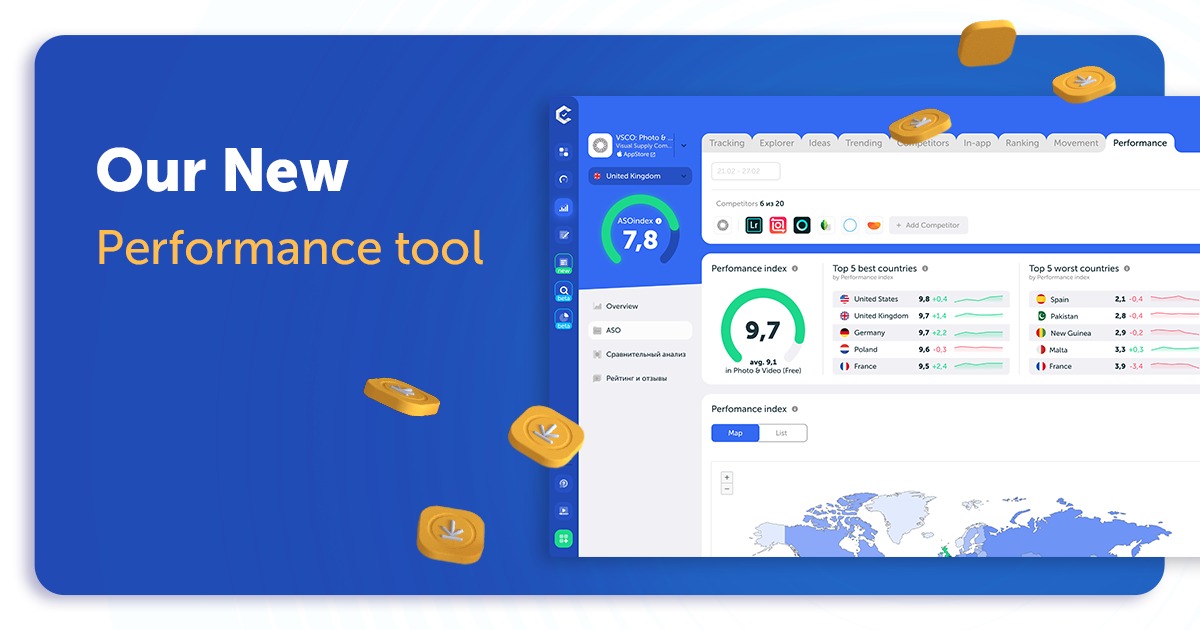 It can be overwhelming to track an app performance in every country it's available, as there are literally dozens of them. And with new Performance analysis, you can do it faster than ever.
🛰 New index. You can learn how well your app is performing in a country with a Performance Index. There's also a benchmark Index for the category so you know where to aim with your optimization and promotion.
📊 New metrics. Now you can check keyword impressions that show an estimated keyword frequency for a day.
💡 New way to analyze keywords. Before, to analyze keywords for different countries, you had to change the locale every time. No need anymore as you can work with keywords for several countries and save your time right in Performance.
Altogether, it's a perfect place to analyze your app performance in any country and work with localization. Try it to find new growth opportunities for your app and make it a multinational star.
That's it for today. Please send your questions and feedback to support@checkaso.io, and we'll help you 💙