Checkaso 1.9 got several major innovations and two whole new sections, allowing to work more efficiently with text ASO.
— We added the Ideas section. This section makes it easier to collect keywords allowing to segment them by different metrics.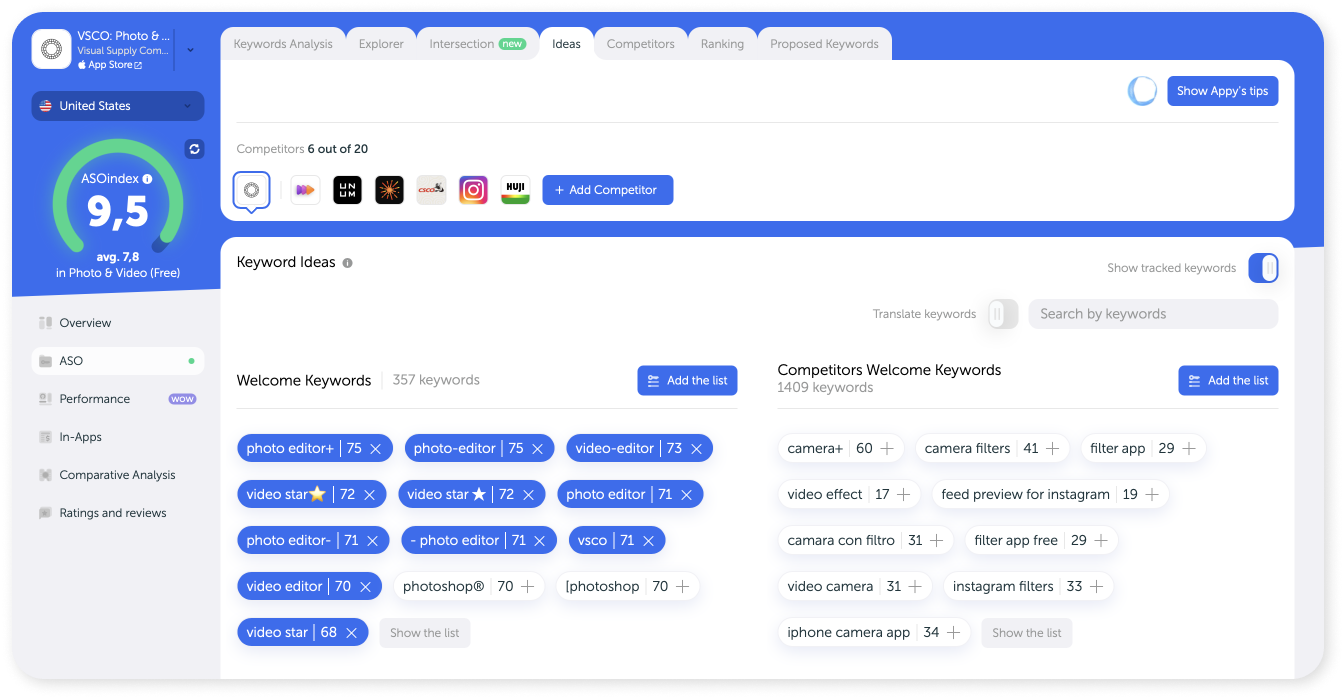 💡 The Ideas section helps to put the semantic core into perspective. The platform algorithms, without human assistance, search for keywords that may match the user's app. It massively simplifies the work on the text ASO.
Depending on the scenario, you can use various blocks: welcome keyword packs for your app and competitors' apps, different ranking tops, metadata keywords, or non-indexed keywords.
You can add all selected words and entire packs with a click.
— We added the In-Apps section. This section will help users keep track of prices and In-App purchases positions 📊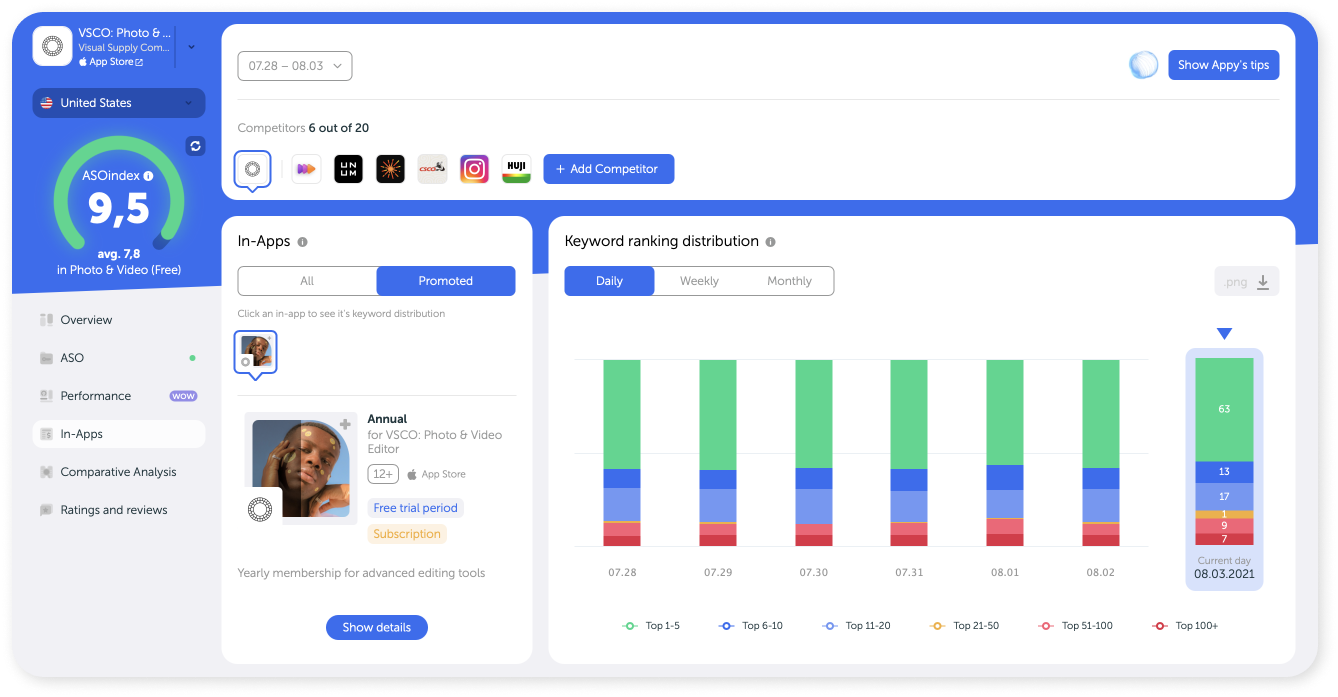 Tracking competitors' data will help you understand which IAPs they are promoting and adjust your strategy accordingly 📈
Thanks to the data in this section, users will also be able to track how IAPs are ranking on the App Store and find out their history of changes to restore the complete picture 🏗️
— You can pay for any plan via PayPal, and we developed a subscription counter for controlling funds 💰
— We have improved the visualization of graphs 🖼️


That's it for today. Please send your questions and feedback to support@checkaso.io, and we'll help you 💙