As part of the Checkaso 2.1 release, a number of upgrades were introduced to the platform.🙌
We updated the dashboard to add new apps more easily. Now it's even simpler to select a country and add the required app for analysis.✨
We have disabled the feature of adding blocked apps to the list of competitors to avoid confusion.
We optimized CSV exports in the Performance section. Now the keywords of your competitors will no longer be duplicated. Export a thousand competitor keywords? No problem at all!📈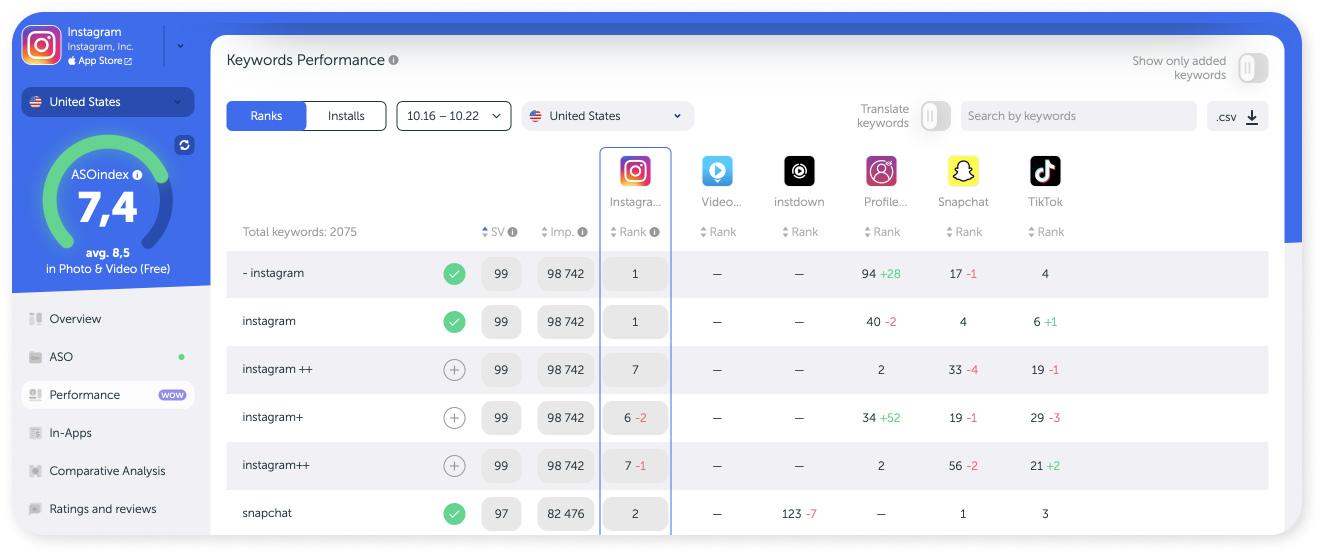 We updated the app size estimation to show more accurate data.🧩
We also fixed the keyword display system in In-apps.