For the new release of the platform, we have prepared a number of major updates and tools that will help you get extensive information on keywords.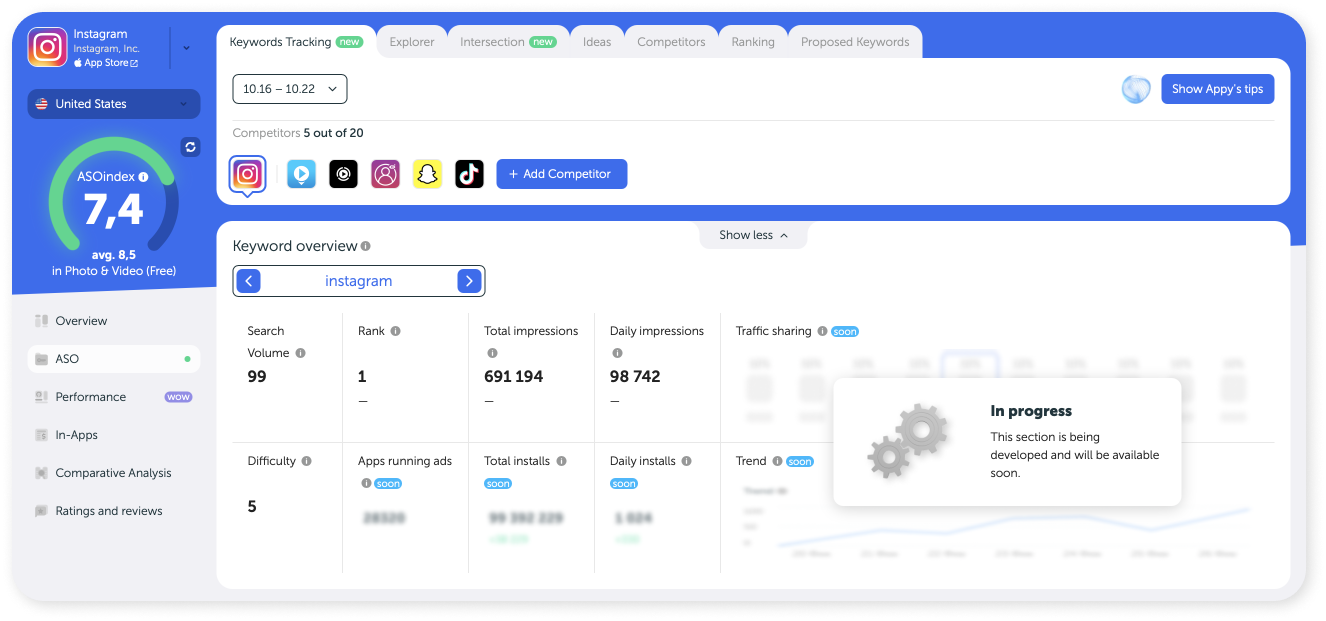 The Analysis section has evolved into Keywords Tracking. The updated section allows you to quickly and easily find all the necessary data on the tracked keywords and conveniently monitor changes in ranking positions. The section helps to follow trends and draw accurate conclusions about the relevance of the keywords of your semantic core and promotion strategy.
What's New in the Section?
The section introduces a new metric — Difficulty🏆. This metric shows how difficult it will be for your app to rank for a specific keyword. For individual difficulty estimation, the algorithm takes into account the keyword presence in the metadata, the size of the app, ranking by keywords, keyword SV and a number of other metrics of the app.
The Branding metric was added in the Keywords Tracking section. The algorithm tags keywords that are or may be associated with a local brand so that users can evaluate the risks to their promotion strategy and understand how useful the use of the keyword is for their strategy.🔗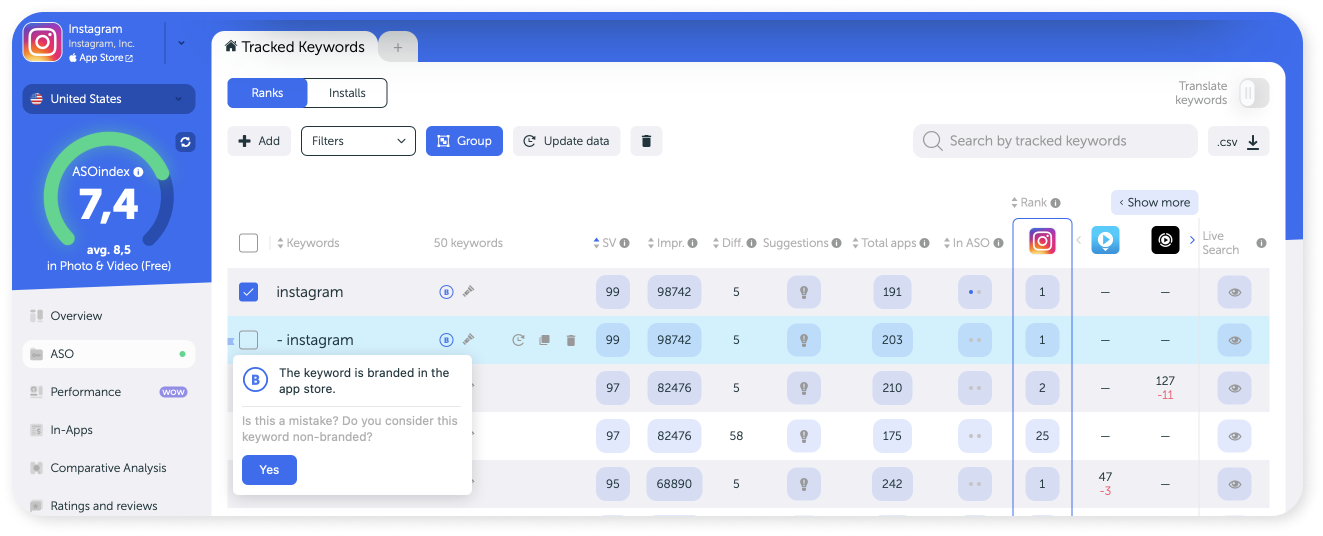 In ASO metric — the platform will show if the selected keyword is in the metadata of your selected app and in exactly which field. With these data you can also draw a conclusion about the difficulty of ranking for such keywords.
Add keywords to favourites to take them to the top of the list for easy segmentation. Now the selected keywords can always be in sight for a quicker analysis.
📲Read more about the new section on our blog.
✨The tariff plans page has been updated. Startup plan users got a temporary opportunity to check out the Difficulty metric.✨


Please send your questions and feedback to support@checkaso.io, and we'll help you 💙