How to track the effectiveness of keyword promotion? How do you spot a trend before there are noticeable traffic spikes? To track this data we've updated the Ranking & Distribution. In this release we've also added a new index, Installs (in Keywords Tracking). We redesigned the menu, Text Editor and Live Search.
Now in order.
Ranking & Distribution
Analyze your and competitors' positions by keywords with the new section. You will be able to track all the ups and downs for a selected period.
The section shows the total number of indexed queries and the number of new ones in each segment.

For convenience, queries are divided into groups, so that users can clearly see the dynamics and draw conclusions about the correctness of their actions.
Keywords Movement Index
The index shows how effective were your actions in the ASO text and how it affected the positions for keywords. The index can take values from -10 to 10. Users can get insights and adjust their promotion strategy to stay away from negative indicators.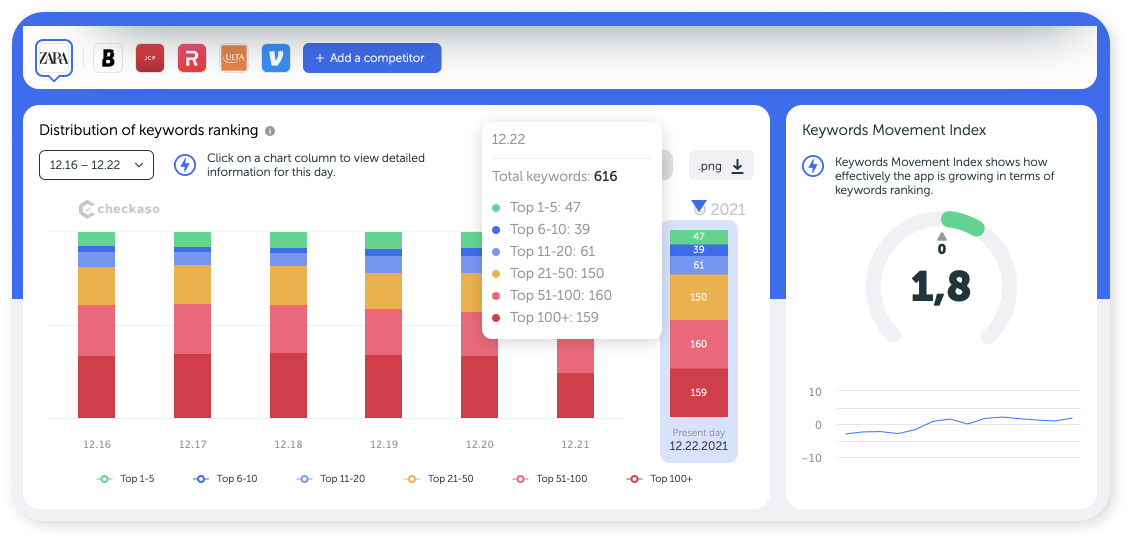 Installs
Installs show the predicted number of installations of your app for a selected keyword per day or for a selected period. This helps putting in perspective how useful the selected keywords were.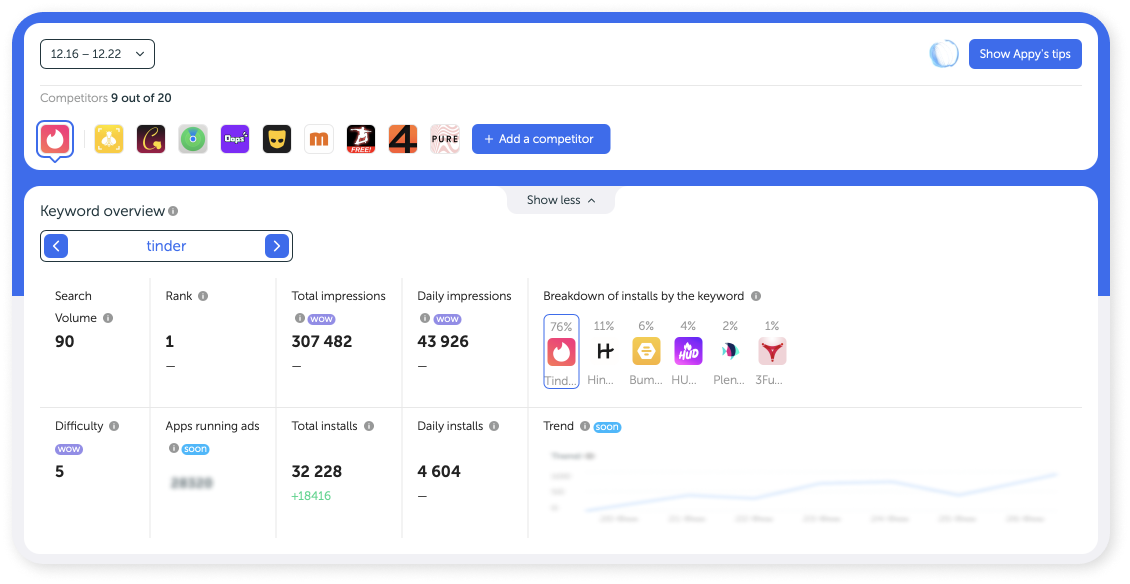 📲Read more about the new section in our blog.
Text Editor
Text Editor shows duplicate words if they will be used in different metadata fields. Prepositions and conjunctions in this case will not be taken into account. Thus, you can quickly collect and optimize text for the metadata.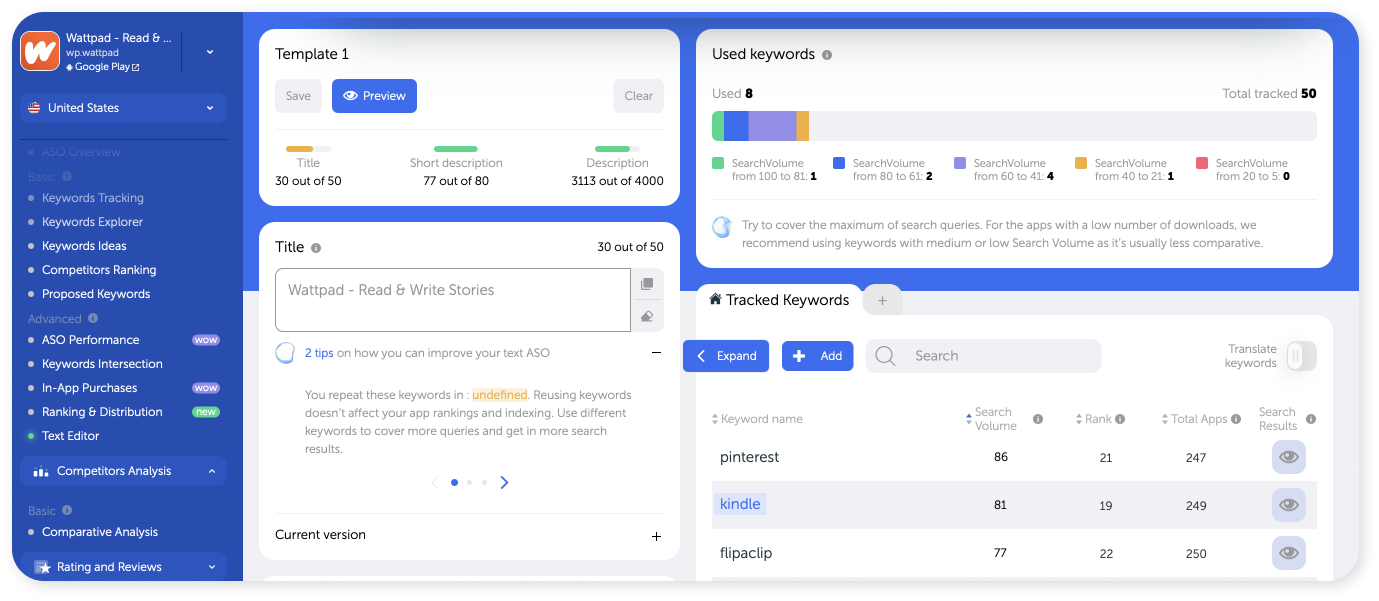 Live search
Added ability to browse application pages in storerooms. Added a new feature allowing you to see ASOindex of applications directly in search results for easier orientation on your competitors' optimization levels.
New menu
We redesigned the platform menu by exposing default sections. Now it is even more convenient to switch between them.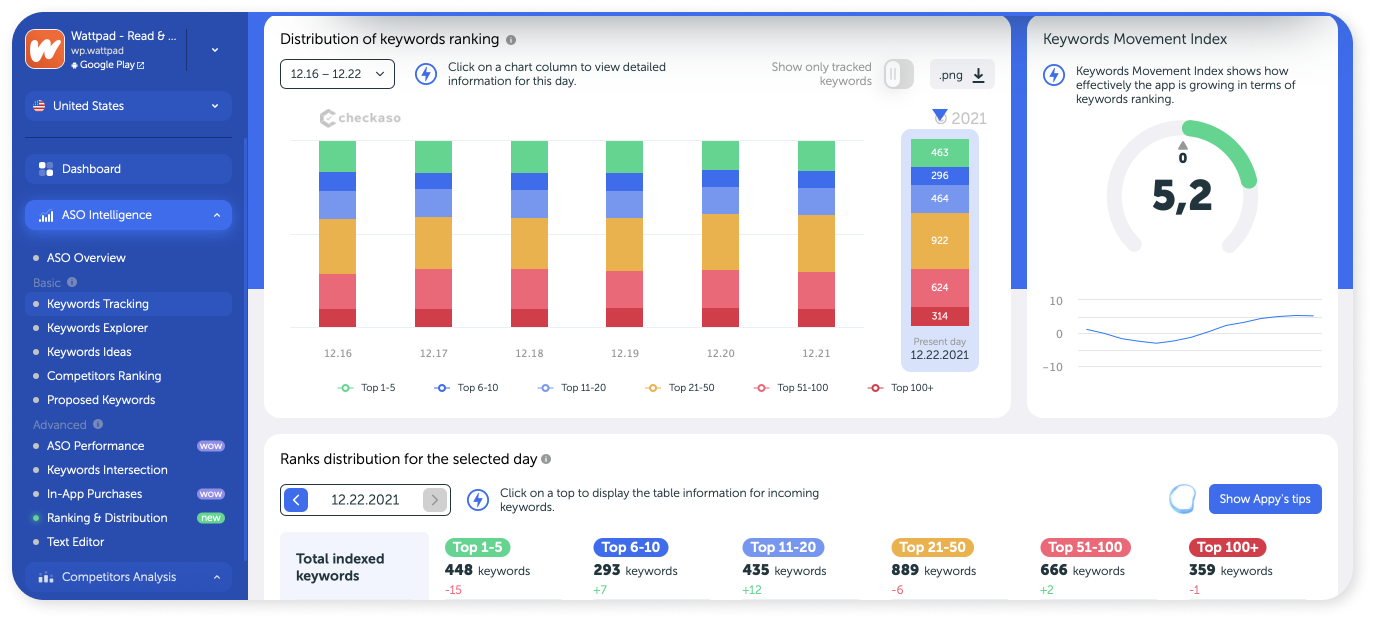 Please send your questions and feedback to support@checkaso.io and we'll help you 💙