1. Click "+" in the drop-down menu.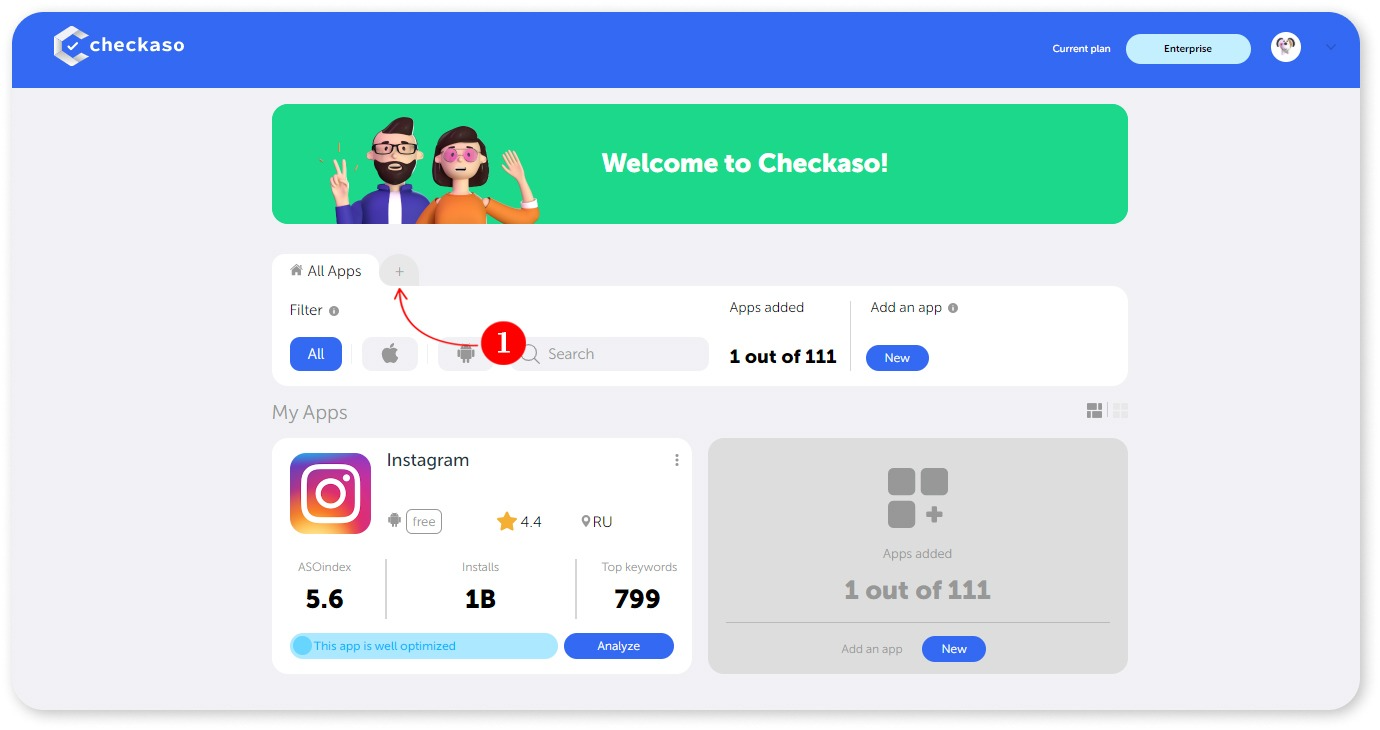 2. Name your recently added workspace and click "Create".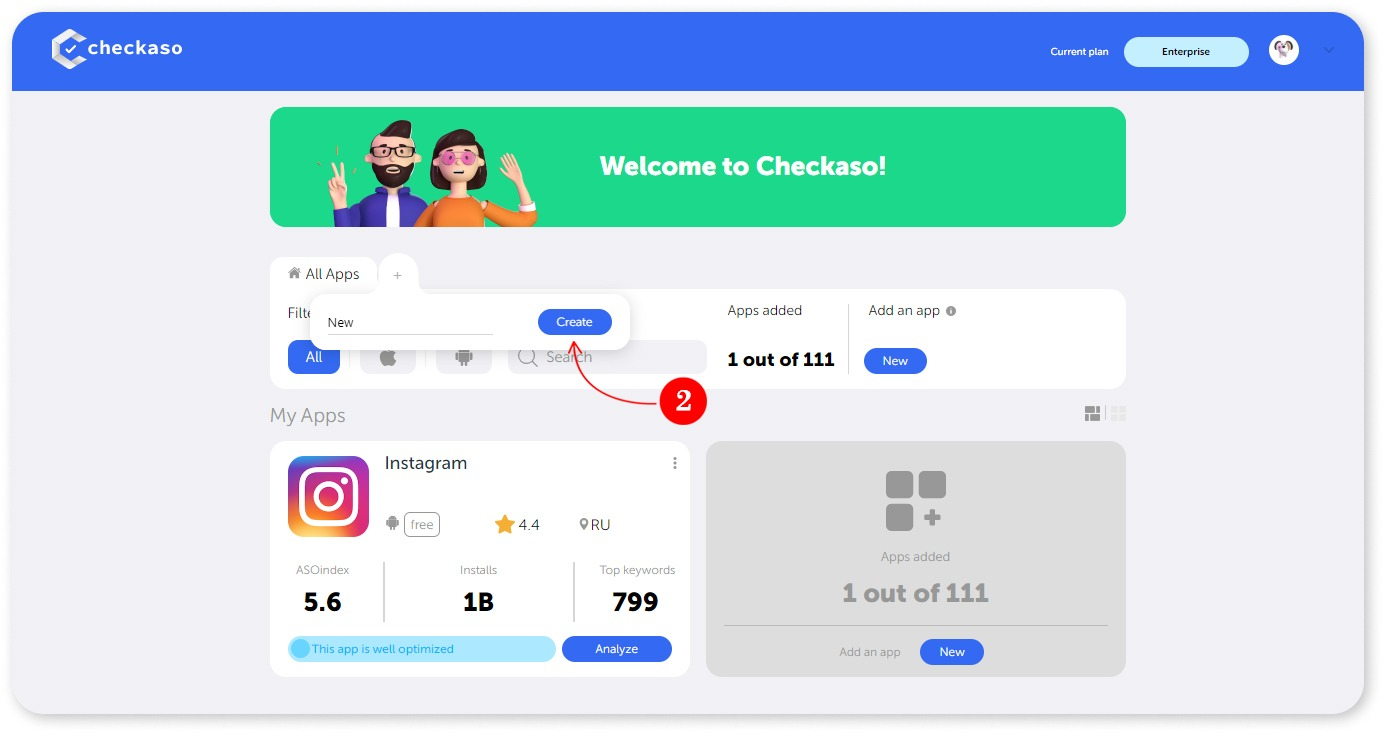 3. You can add previously added apps or add a new one. Click the "From List" button to add a previously added app to the workspace.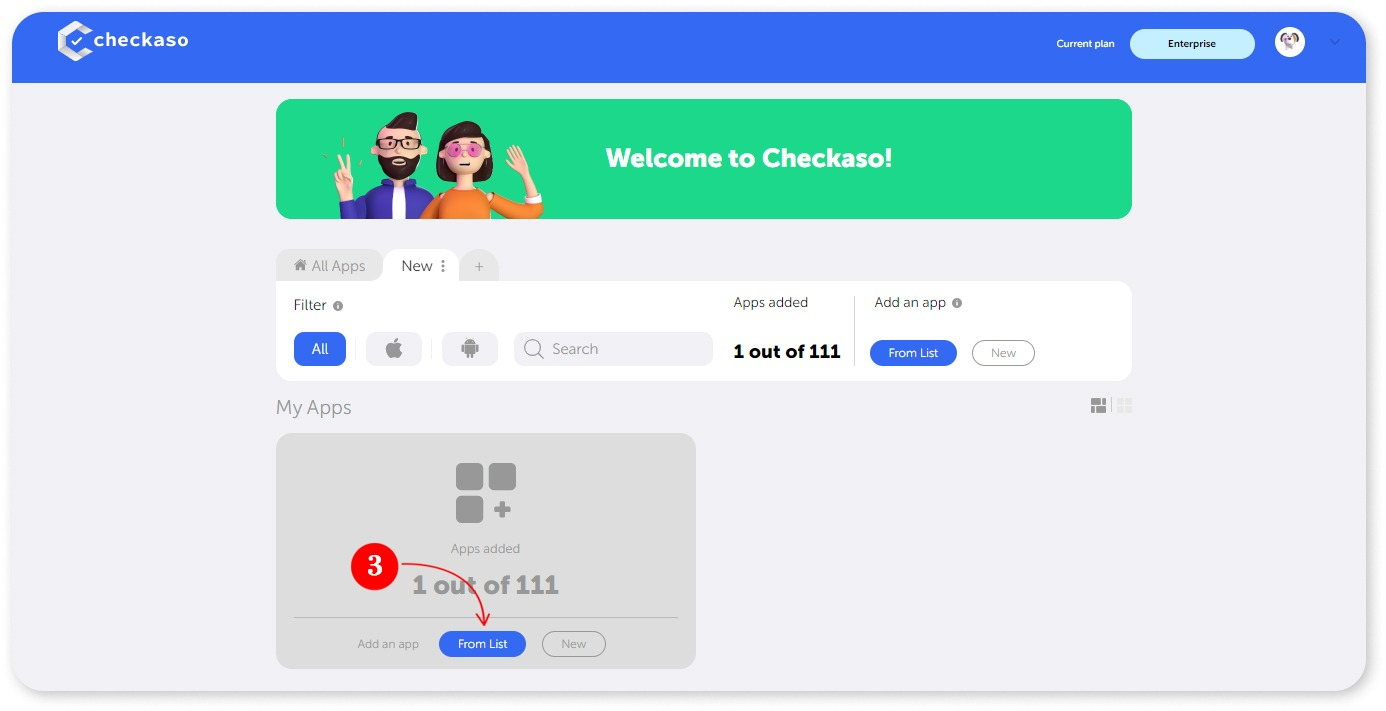 4. Click "+" to select app/apps and then click "Back to Home Page".