If you need to switch to another app, you can do this using the locked panel to the left.
1. Regardless of which Checkaso section you are in, click "Change" and select a different app by clicking "Select".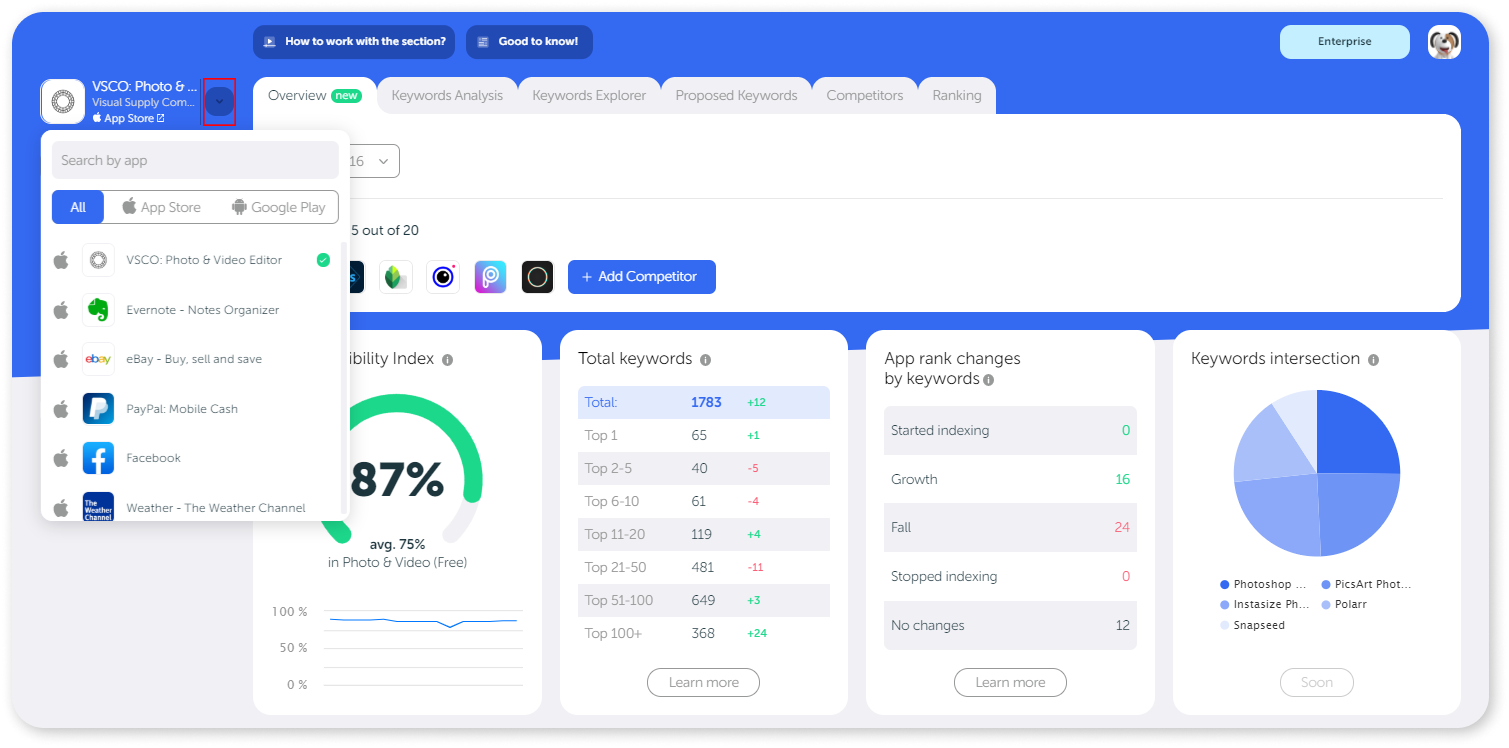 Filter by the store is available + you have a search bar for a quick and convenient selection.