Depending on your subscription plan, you can use a different number of keywords, apps, and workplaces.
You can find more details of it in your account.
1. Navigate to the account settings page or click the icon in the upper right corner.

2. Navigate to the "Subscription Plan" tab.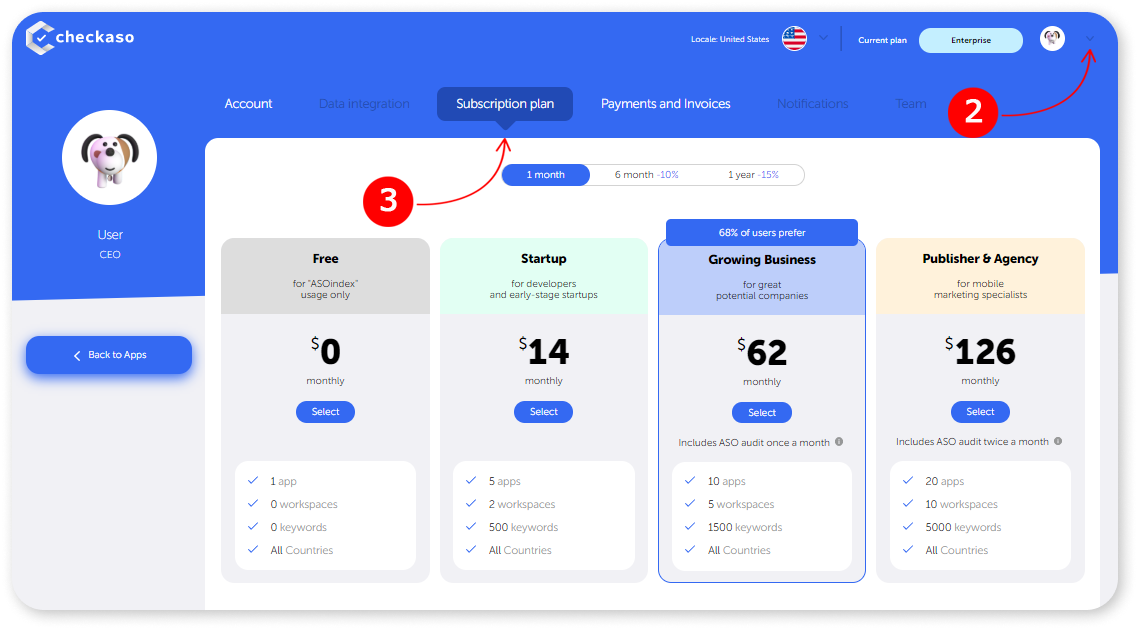 3. Click on "More Details" to expand the table and view how many apps, keywords, and workplaces are available for each subscription plan.
4. You also can track the number of added apps, keywords, and workplaces using a line graph in the footer.