We have developed a system of subscription plans considering the needs of different customers, from startups to ASO professionals.
Currently, 4 subscription plans are available on Checkaso:
For those who work in the ASOindex section
For developers and beginner teams
For companies with great potential
For mobile marketing professionals
The Enterprise subscription plan is available too. It provides an individual plan tailored for your goals and objectives.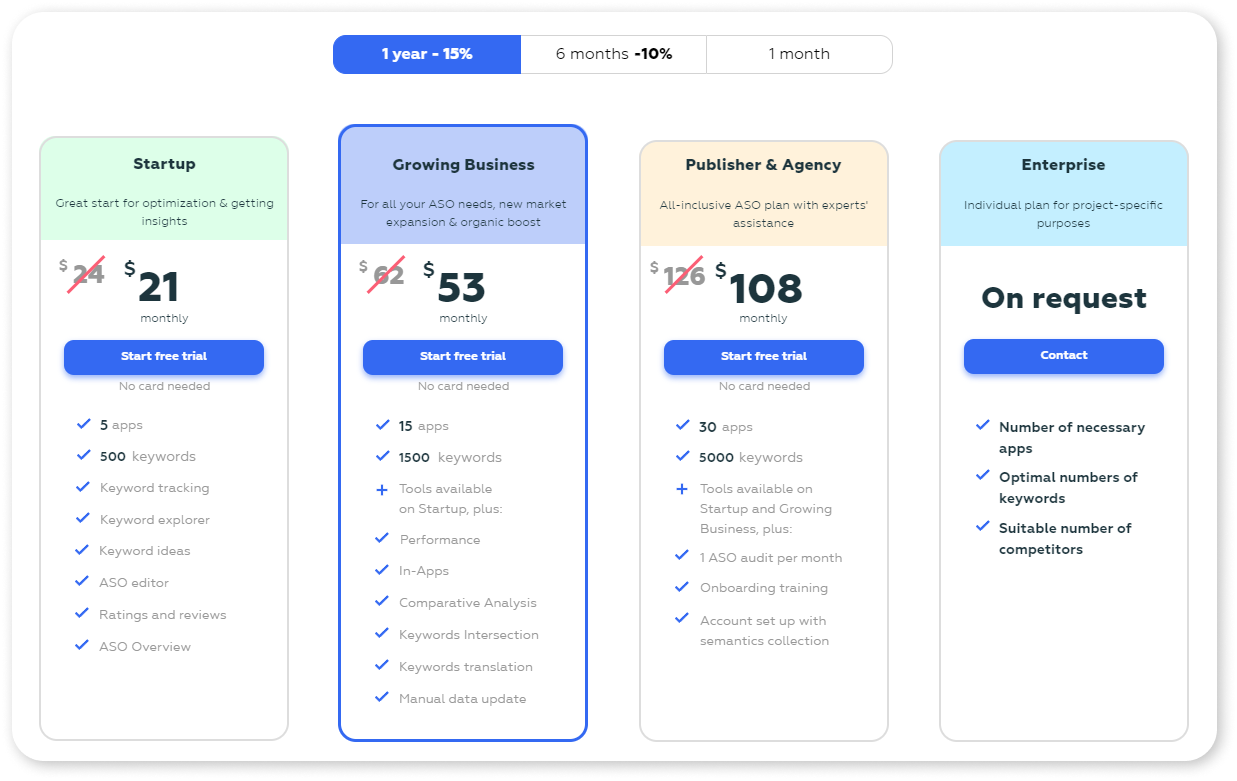 You can find more details about the plans in the "Subscription Plan" tab in your account.