1. Sign up for the Checkaso platform. Go to 'Pricing', click 'Select' and click 'Purchase'.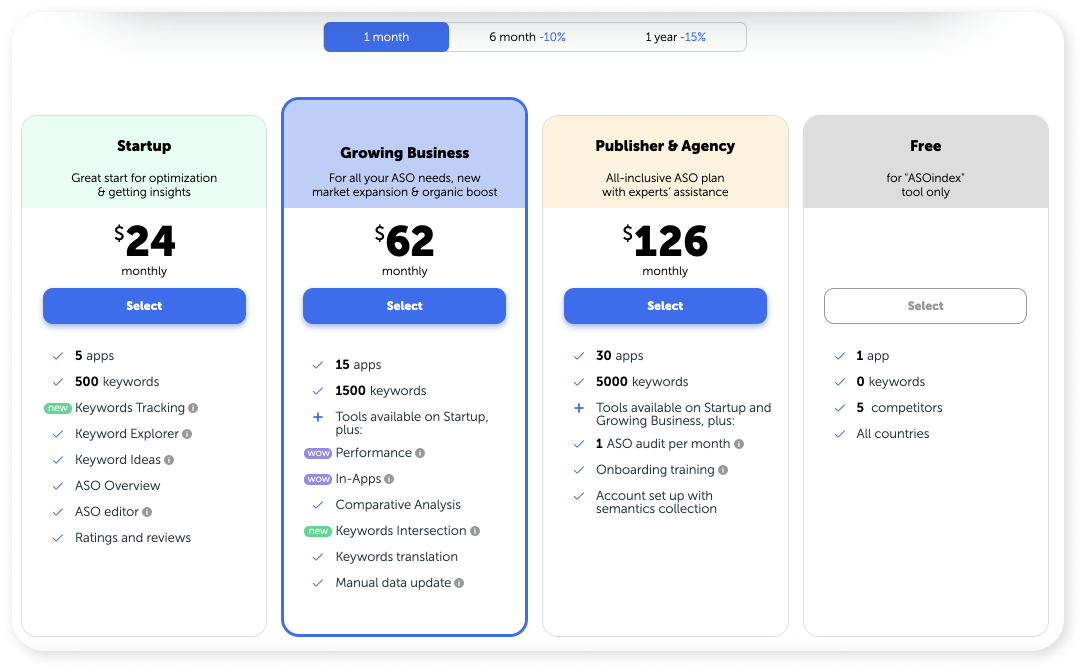 2. Select your region and click the 'Continue' button.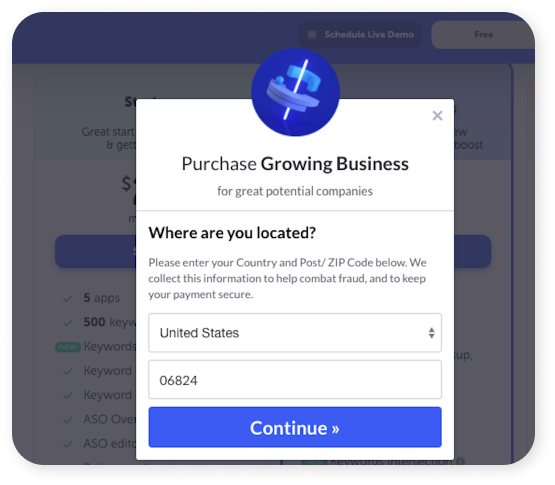 3. Select 'Add Coupon' and enter your promo code.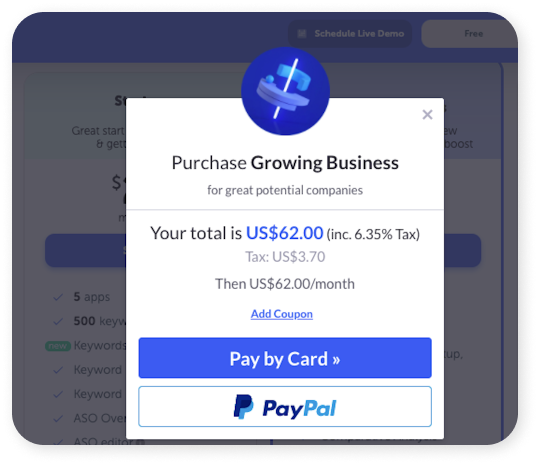 4. When you enter a promo code, click 'Add Coupon'.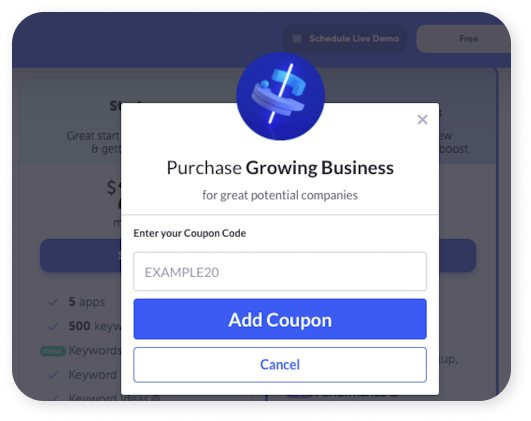 5. Done! You're adorable! If you still have any questions, contact our support team at support@checkaso.io.