1. Icons of the stores lead to the stores. Try it by clicking on Google Play or App Store icons.

2. The app icons in Competitor Analysis are clickable and lead to the pages in the store.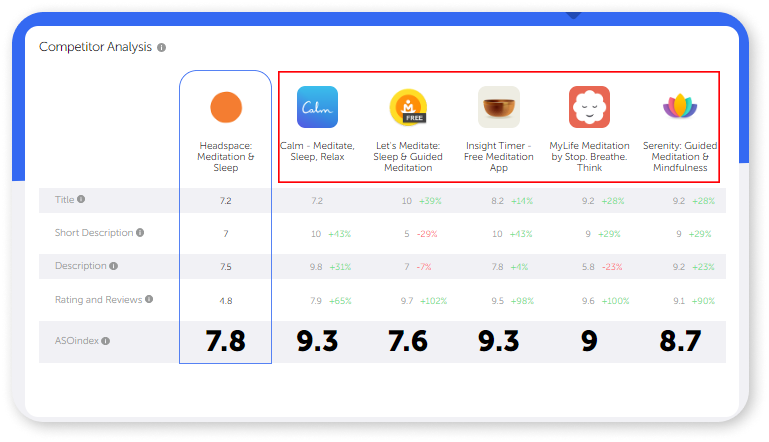 3. In Keyword Explorer, you can check words in all locales available for your app. Enter the words in the search, after selecting the locale.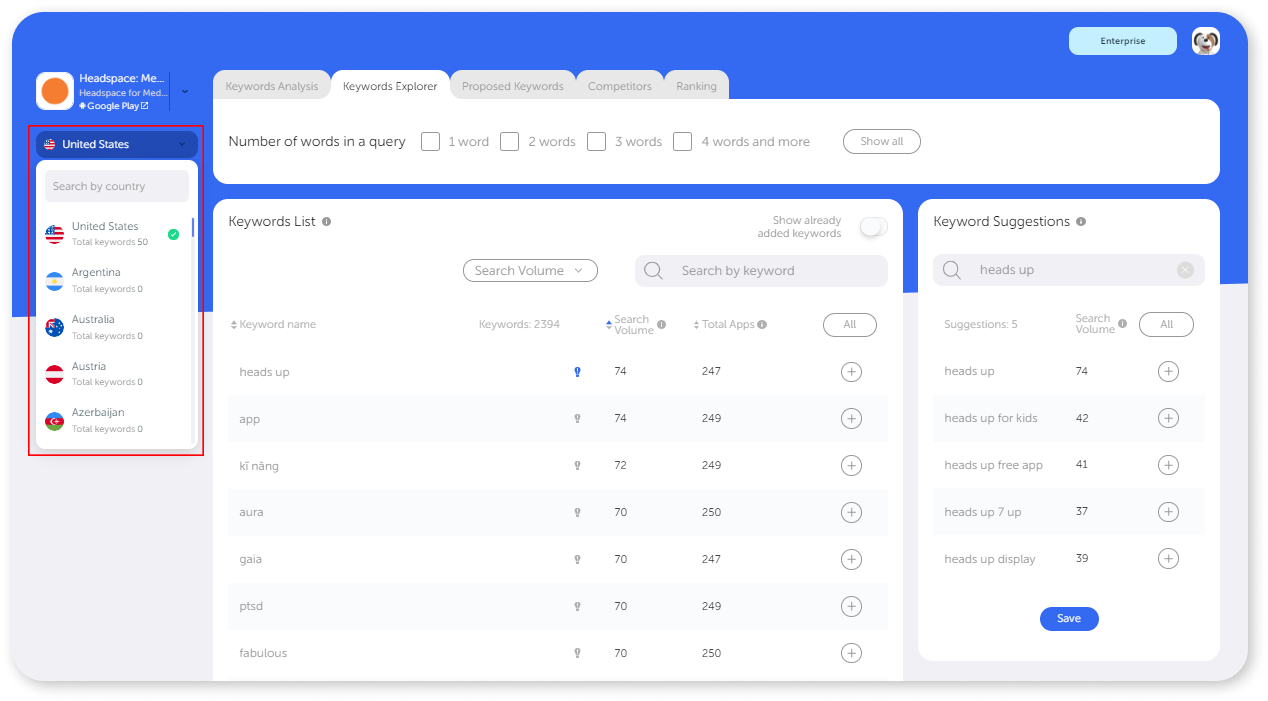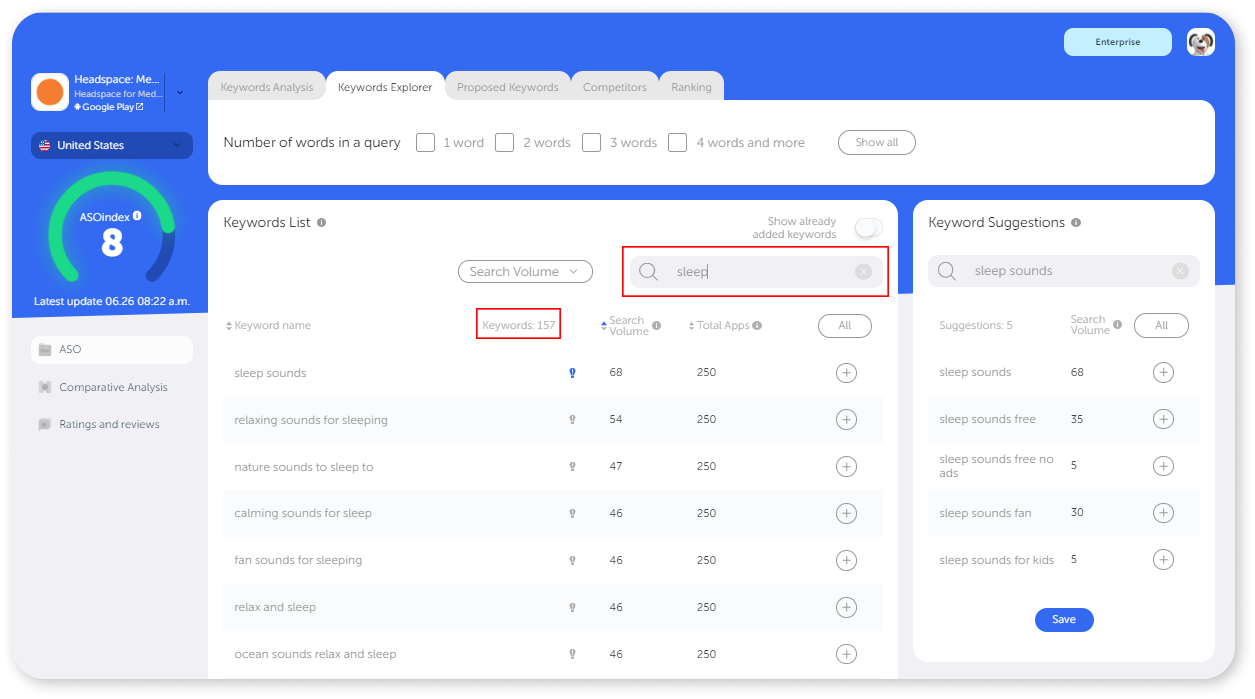 4. You can always return to the keywords welcome pack. Mark all the keywords in Keywords Analysis at once and delete them to add the pack then.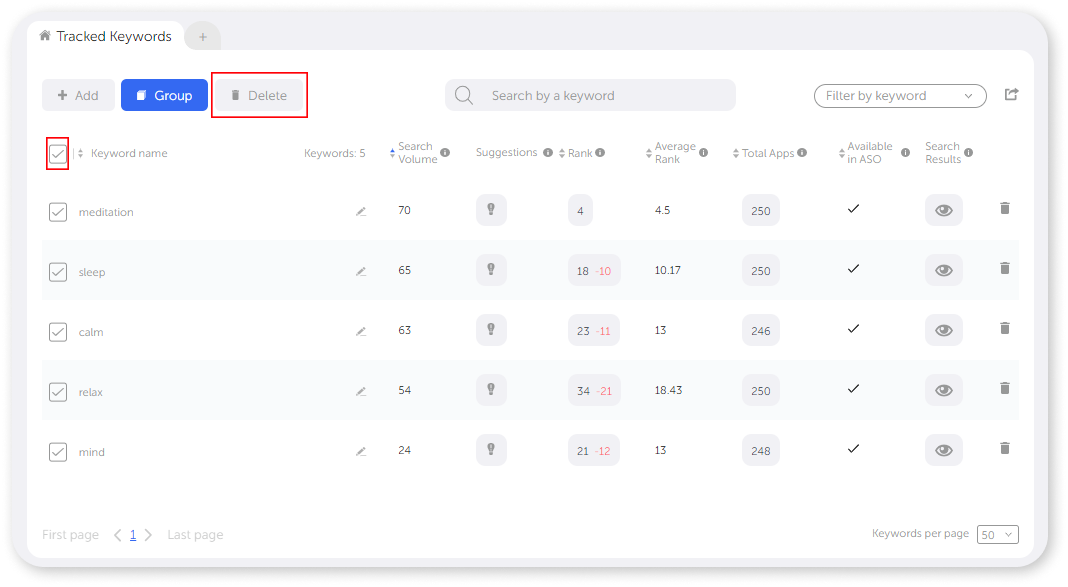 5. Keys can be easily grouped. Create new groups using the button next to «Tracked Keys».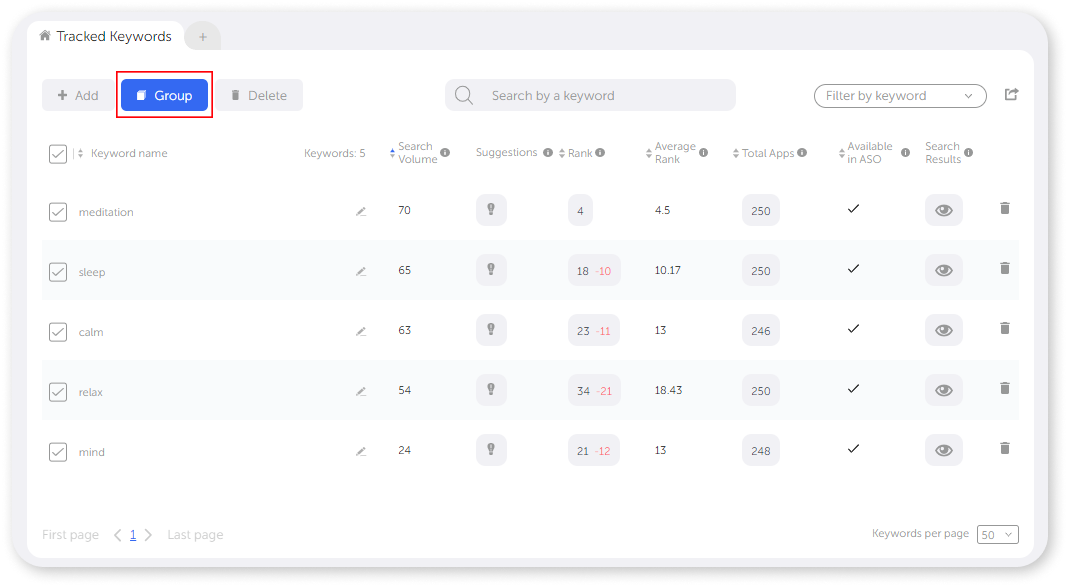 6. Keywords can be removed from the chart or placed back right below it. Just click on the needed key.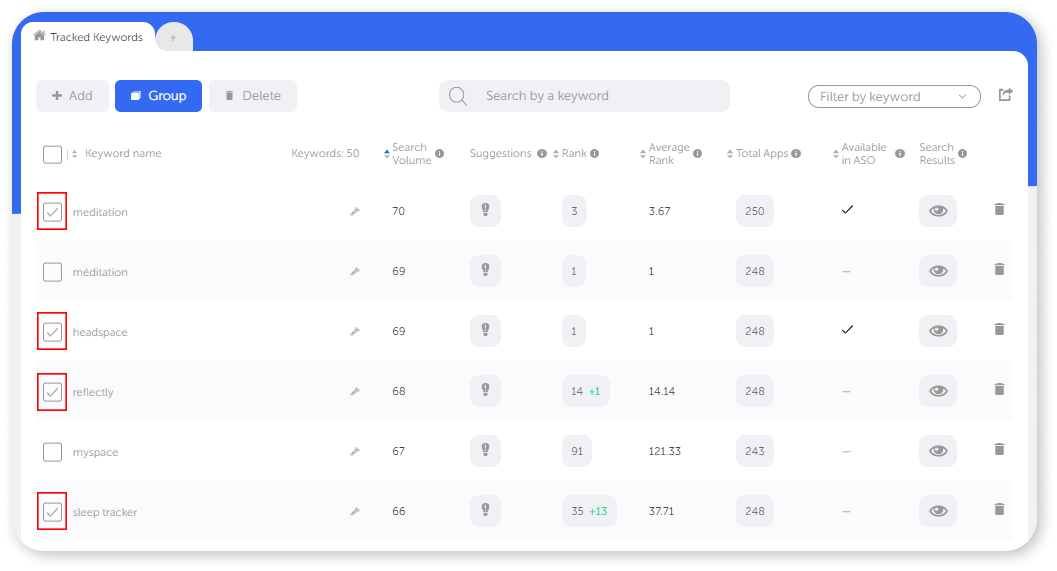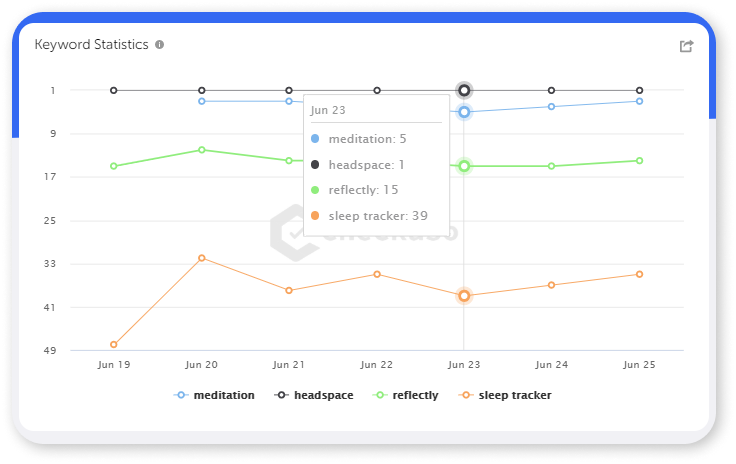 7. Live Search. Click on the icon with an eye next to any key to see the current store search results.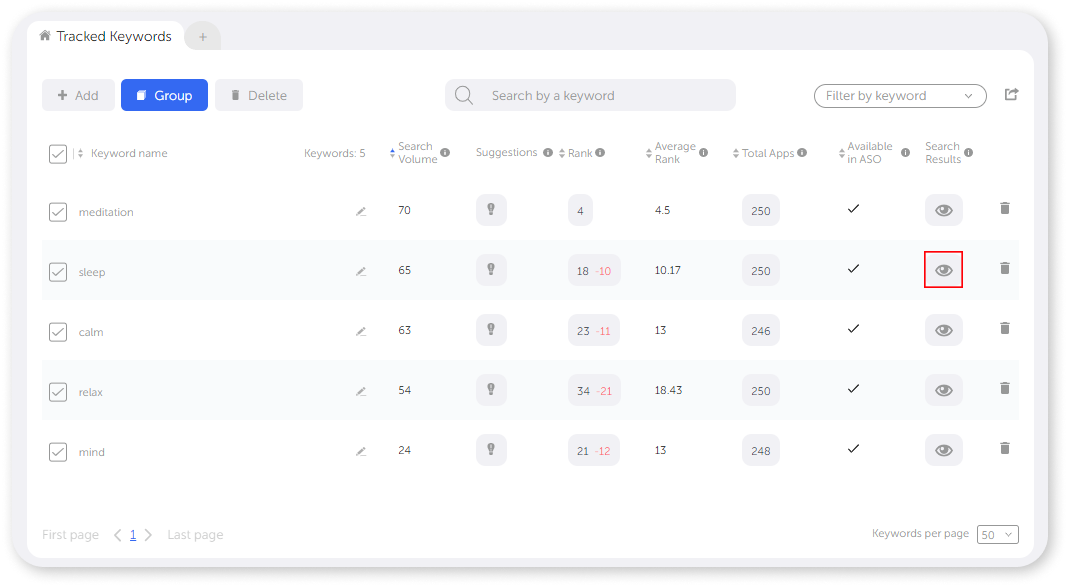 8. Go to the Past results tab in Live Search to see the changes in the search results for the last 7 days.
9. You can add apps to your list for analysis or to the list of competitors right from Live Search and Past results.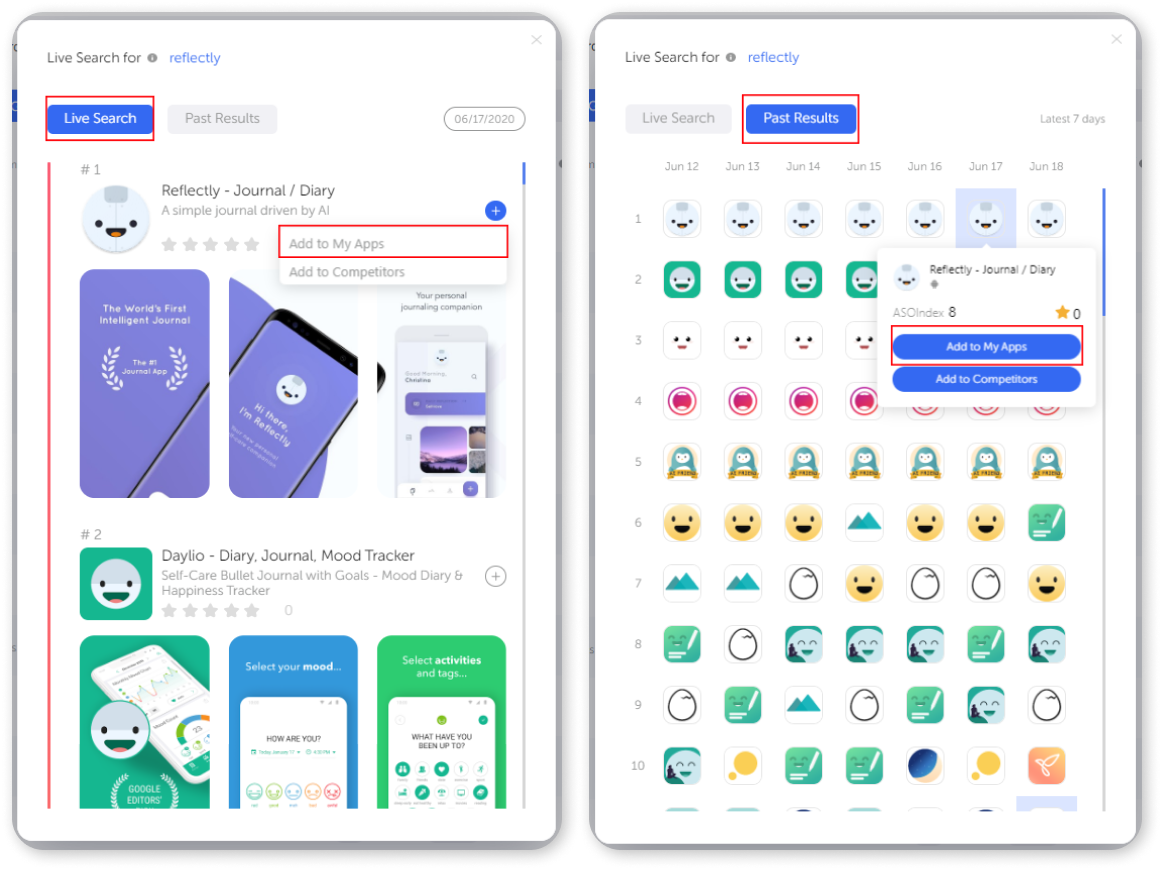 10. You can predict future features by tabs with «inconspicuous» names.