ASOindex Overview provides a detailed assessment of major parameters that influence ASOindex (as it's a general indicator of optimization quality).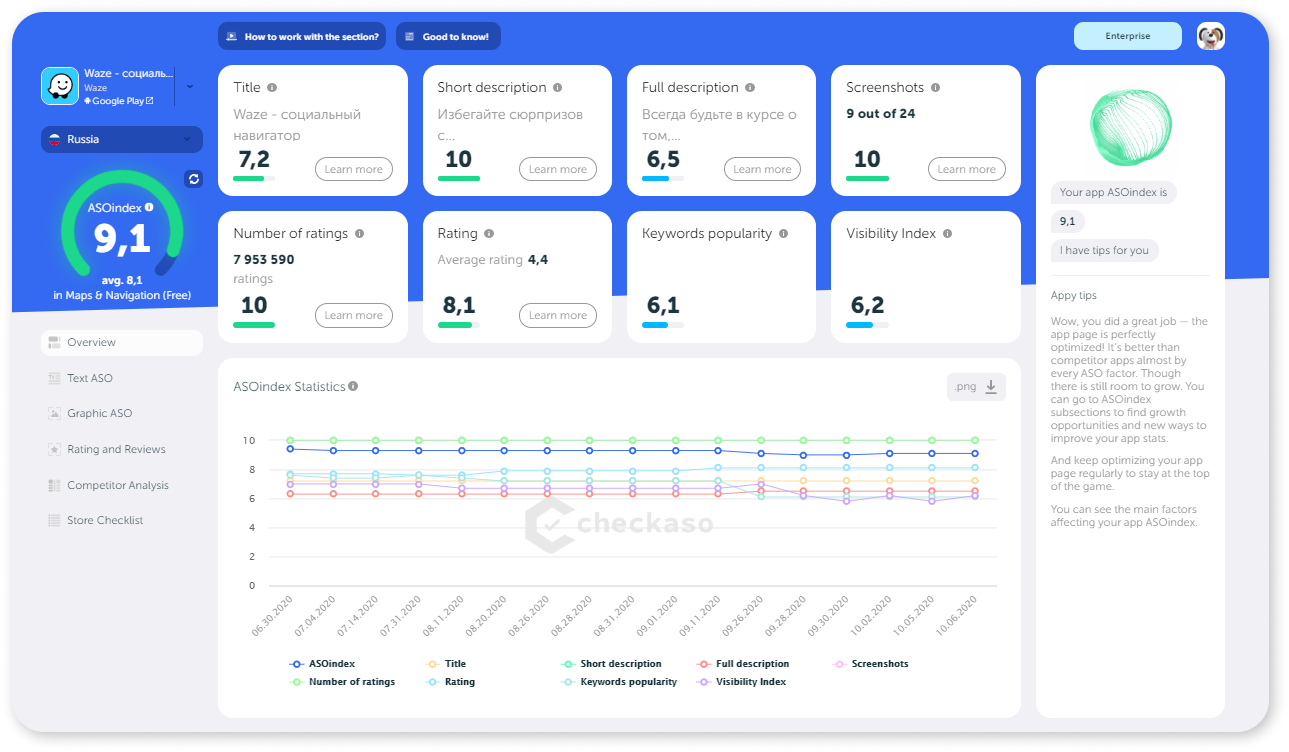 1. Go to the ASOindex section and click the Overview tab. To the left, you will see the overall app optimization score and the benchmark score for a certain category. The major metrics that influence this value will appear in the middle of the window. This is what ASOindex Overview is about.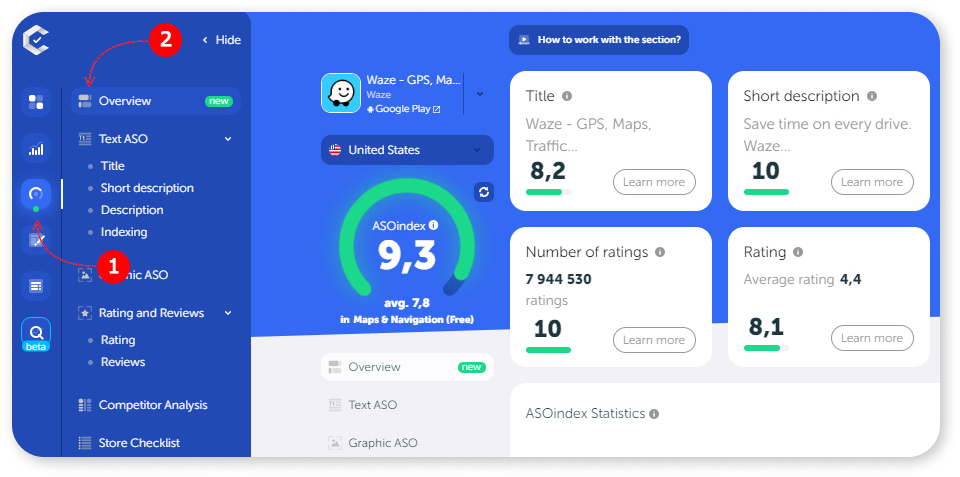 2. Below is a widget with ASOindex statistics. With it, you can study in detail any change in value for each parameter. This will help you reveal the grounds for dramatic success or failure related to optimization.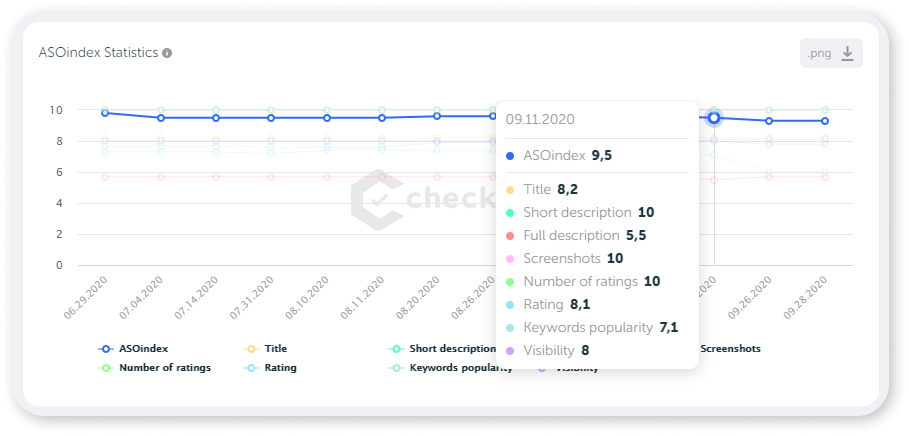 3. Add competitors and compare the success of your ASO in various locales.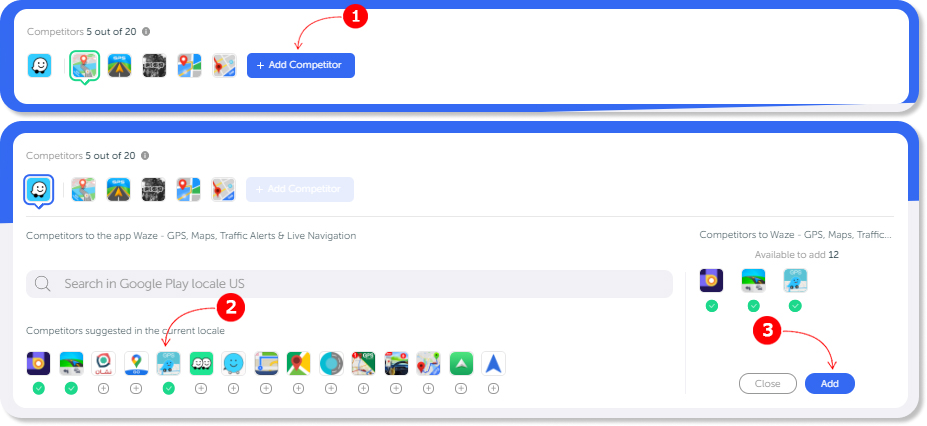 4. The brighter blue the country is highlighted on the map, the higher the ASOindex of your app. Hover over a country to view the score across all values. Besides, this tool will help you measure the success of your or someone else's localization.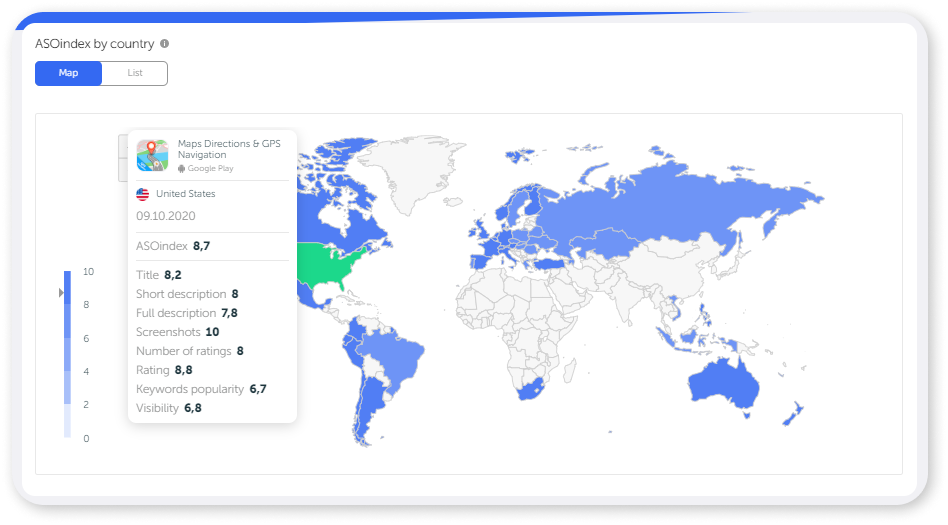 5. You can display ASOindex by country as a list for more detailed analysis. Sort data by filtering by region, ASOindex, or one of its parameters like visibility or number of screenshots.
6. Please keep in mind that ASOindex data filtered by country is downloadable.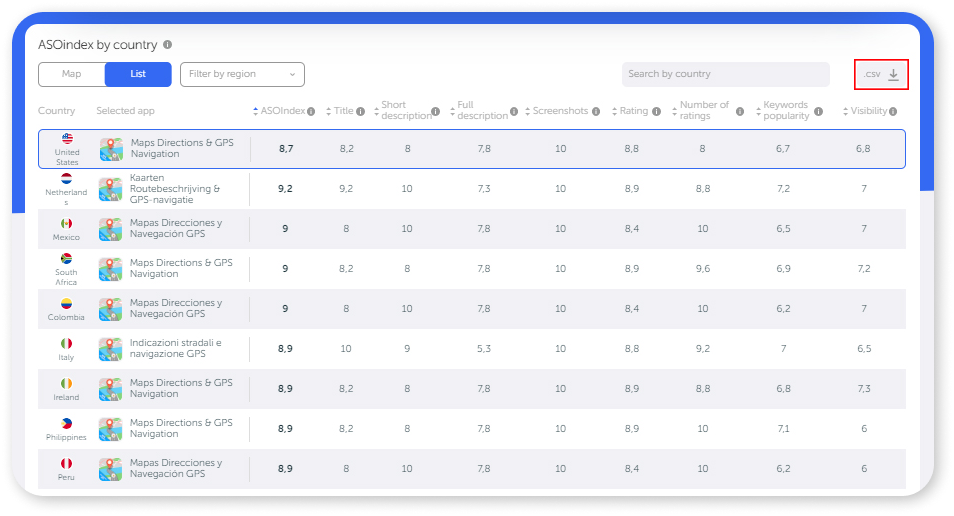 7. And the final tip: you may want to pay attention to Appy's tips as they may be quite helpful.