1. Click on the «Text Editor» tab in the «ASO editor» section.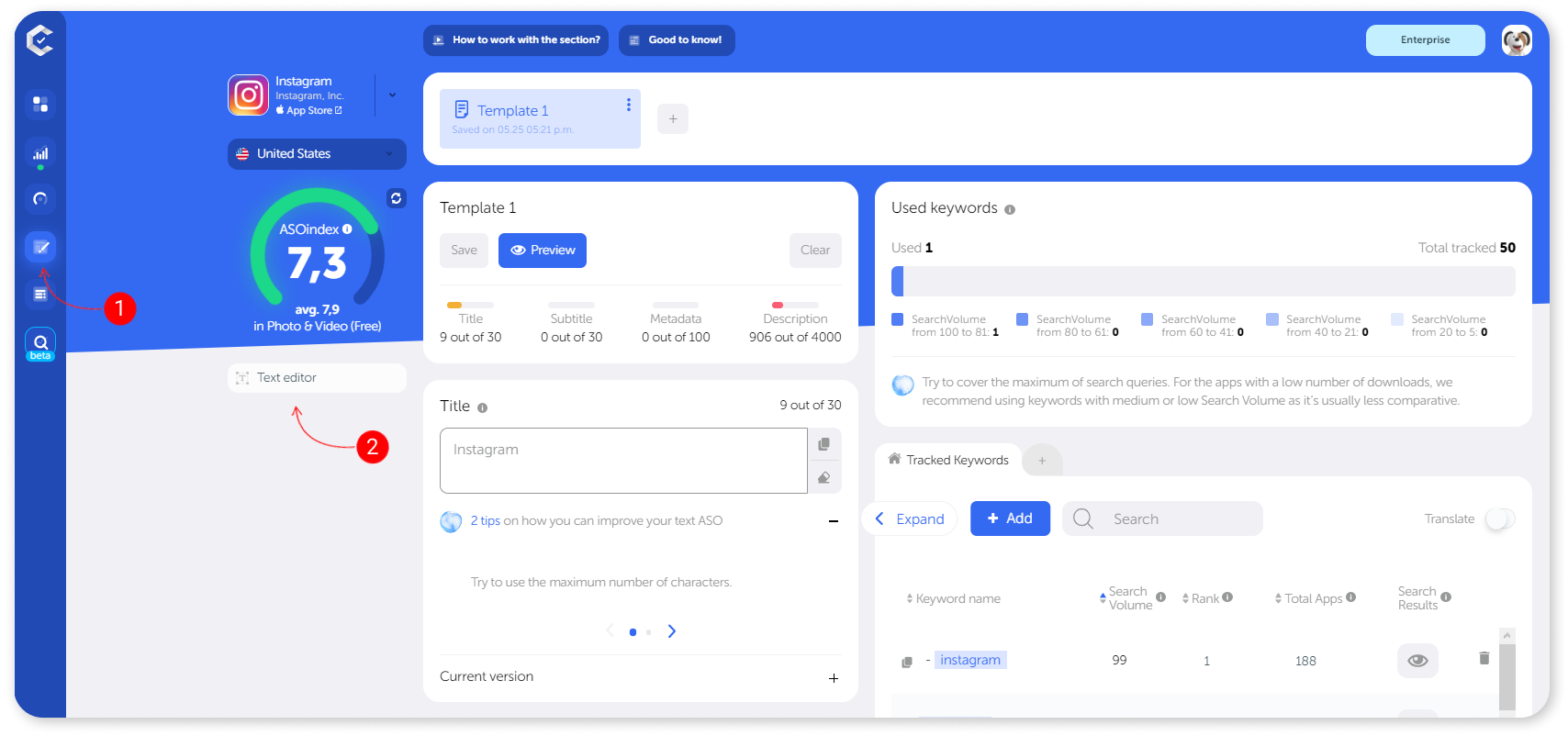 2. A template with your text ASO will be created automatically. You can create up to 5 templates to test different hypotheses.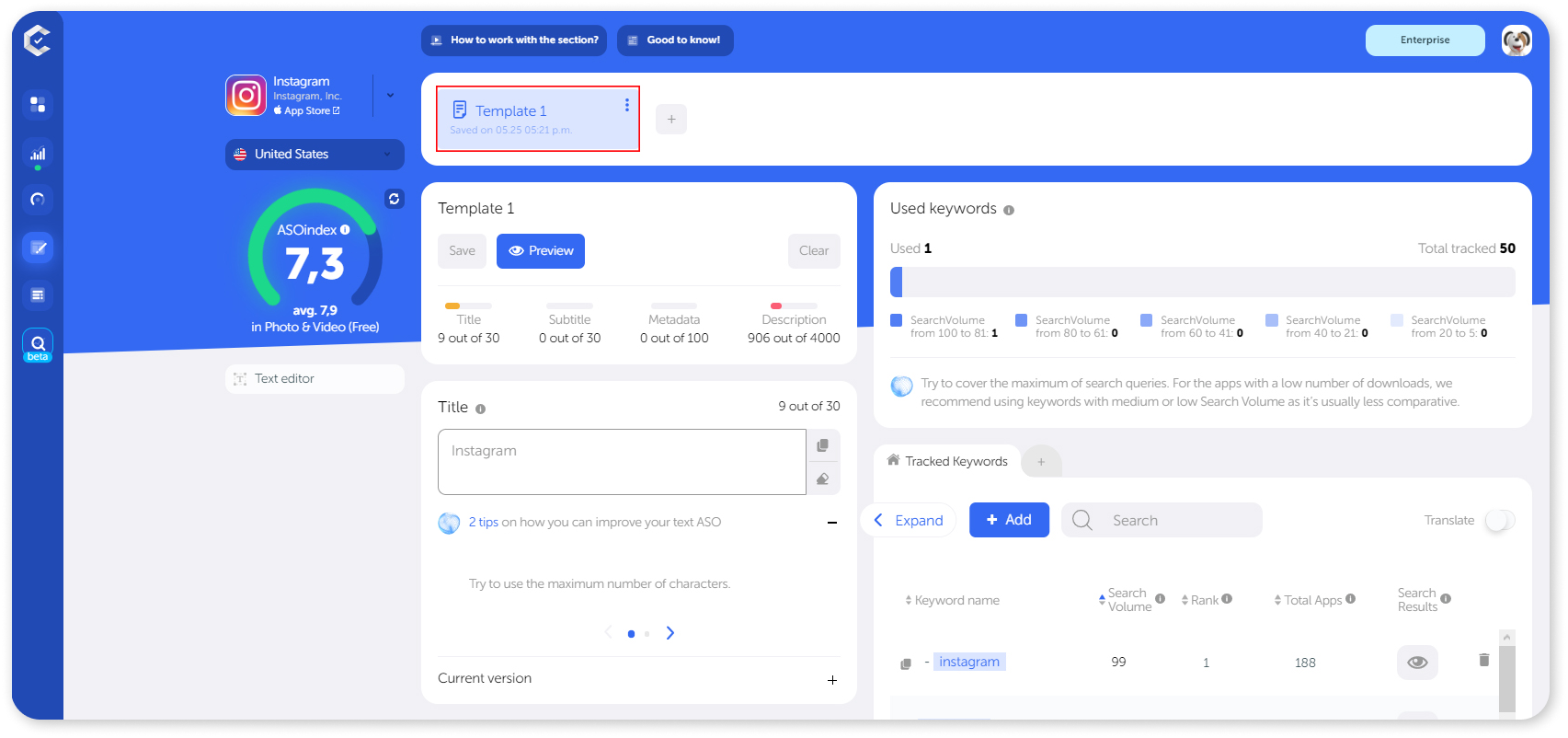 3. On the right your «Tracked keywords» will appear. You can expand the list manually or through Keywords Explorer and Proposed Keywords.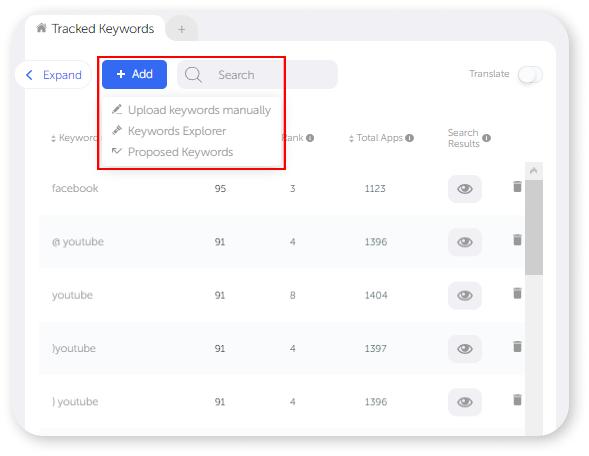 4. If this is your first time on a platform and you don't have the «Tracked Keywords» list yet, start by adding our keywords welcome pack.
5. Keywords involved in text elements are highlighted. At the top, you can see the total number of used keywords.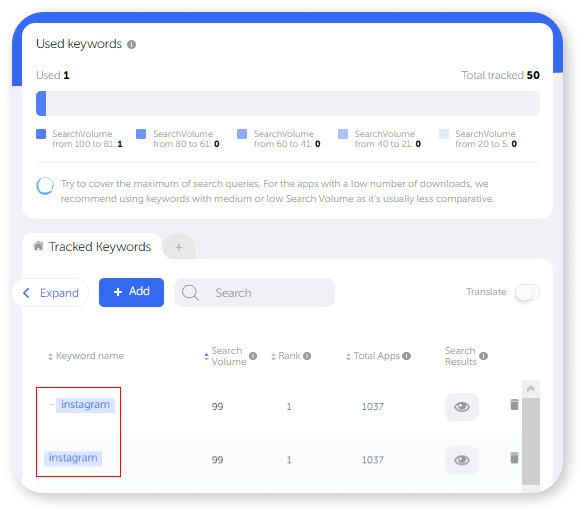 6. Explore how many characters are used in the text elements, is there some left. Follow Appy's tips.

7. Before including new keywords in the texts, analyze their Search Volume, your position on them, and their competitiveness. This will help choose the relevant keywords.

8. Try different text ASO hypotheses in templates. Click «Preview» to compare options and evaluate how they will look in the store.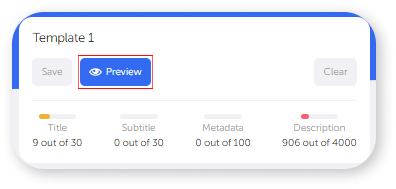 9. You can quickly track progress on indexing by keywords in the Past Results window on the Search Results tab.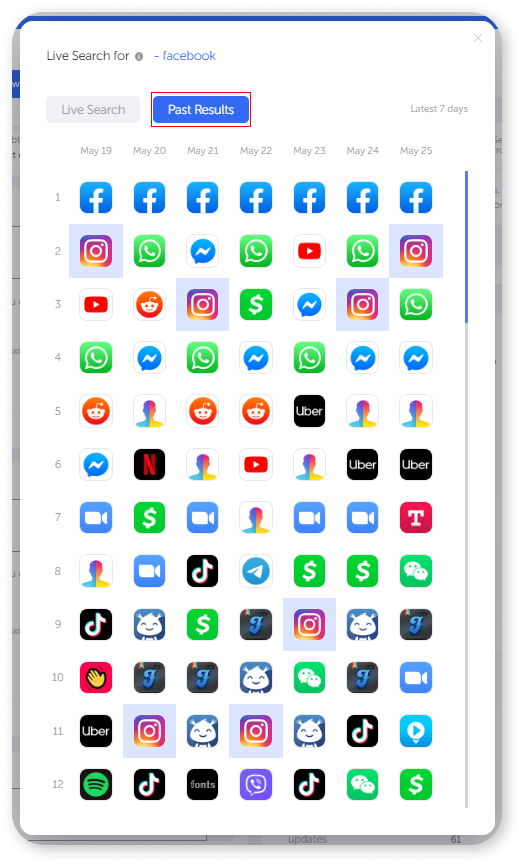 10. Use our built-in translator to localize your text ASO. Check the relevance of the keys in any of the 42 locales. Translate them into English or Russian, depending on the interface language.