You can add competitors to the application in two methods.
Proposed Keywords
1. Add a new application or select one that is already added to your account. Then click "Analyze".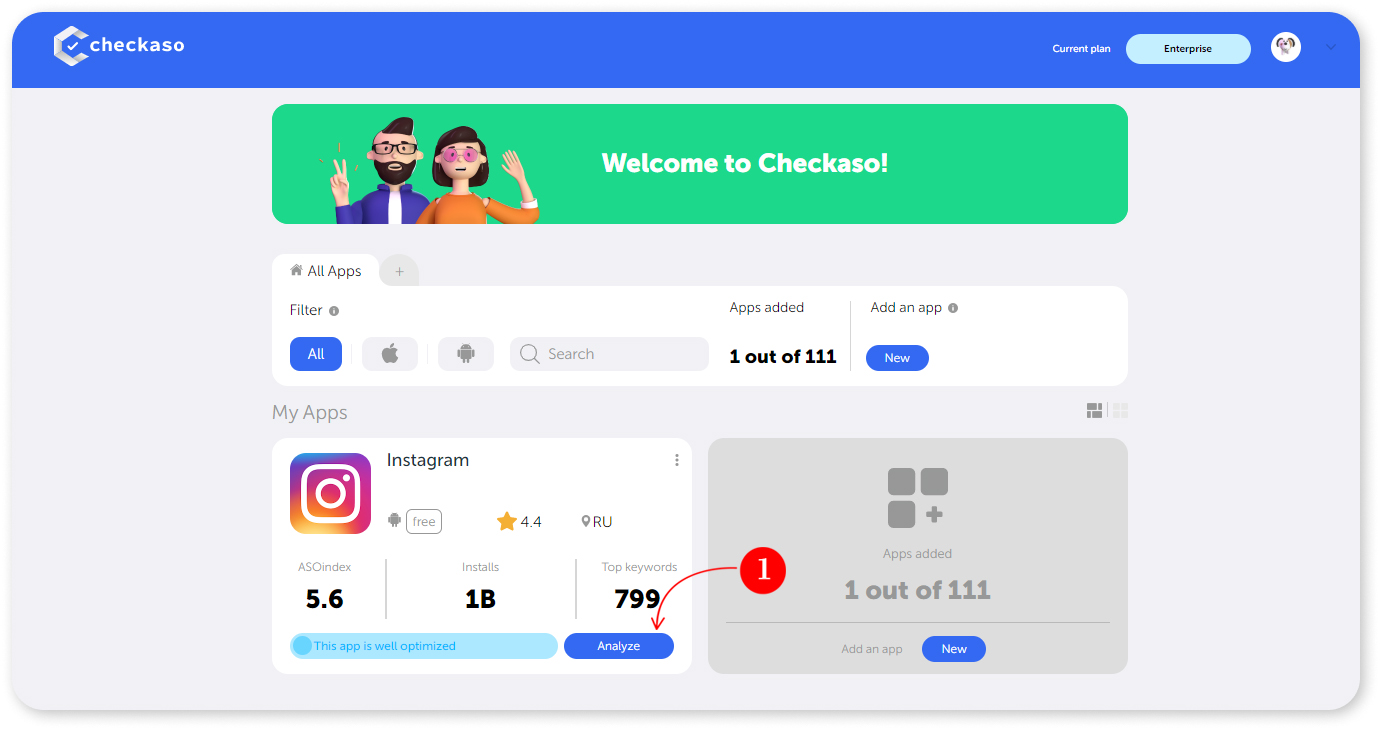 2. In the "Analysis" section, navigate to the "Proposed Keywords" tab.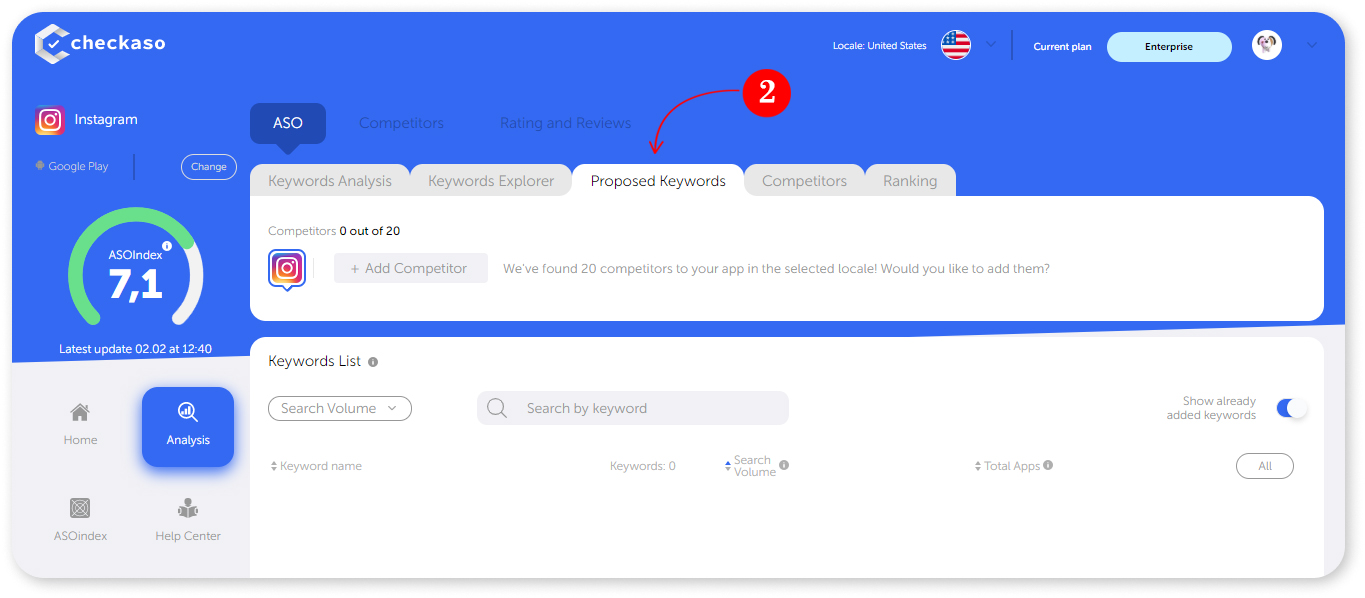 3. Click "+ Add competitor".
For the selected application, we have found 20 competitors in the current locale. You can add them by clicking "+".
Added competitors will appear on the right side of the screen.
4. Click "Add".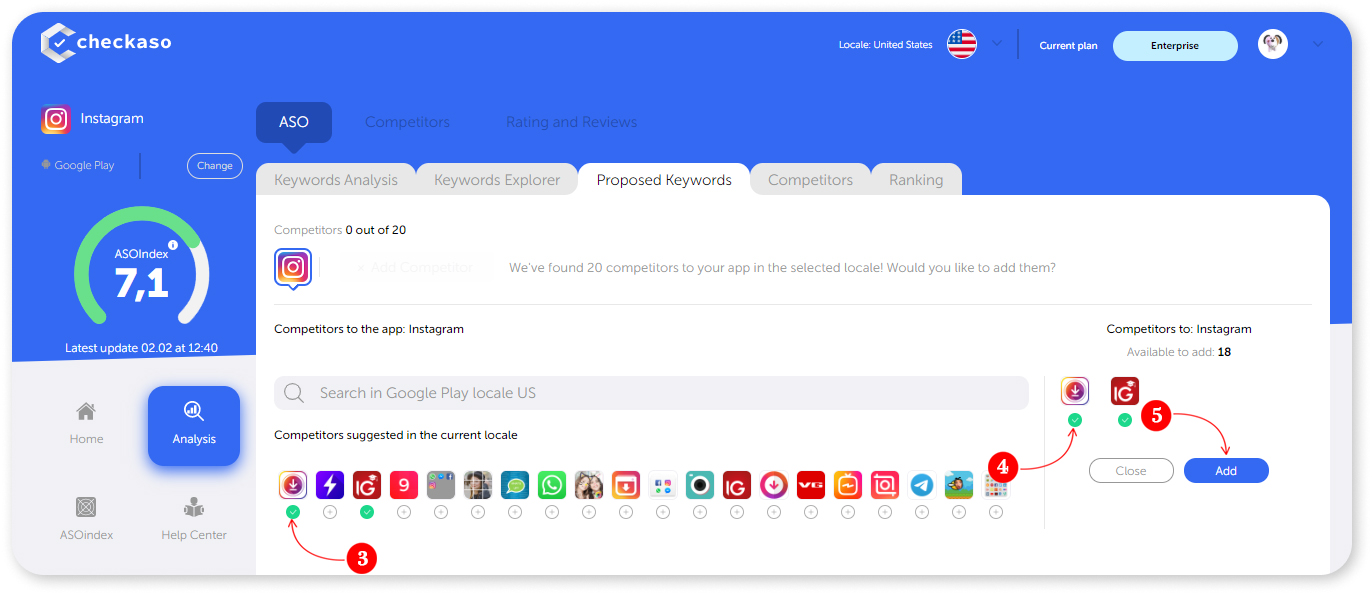 5. After adding, a list of keywords will appear, by which your competitors are indexed. Pay attention to these keywords, they may be useful for your semantics.
The second method to add competitors in the Competitors tab allows you to evaluate your place in the competitive environment and compare ranks by keywords.

Competitors
1. Navigate to the Competitors tab in the Analysis section.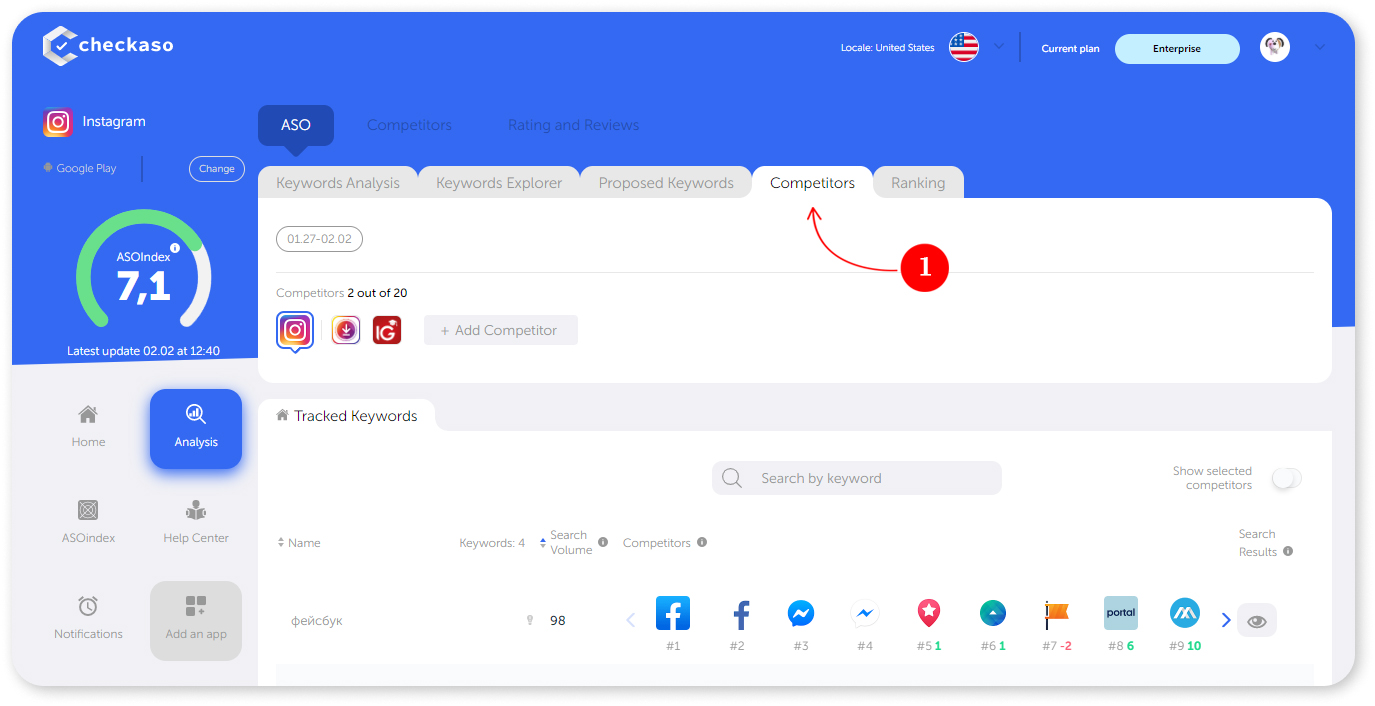 2. If you have previously added competitors in the Proposed Keywords tab, they will appear here. If you want to add a new competitor, click the "+ Add Competitor" button.
3. Add the suggested competitors from the current locale by clicking "+" under the corresponding icon.
4. Selected competitors will appear in the field on the right. Click "Add" to add competitors.