For further convenient work with keywords, you can export the keywords matrix in a CSV format.
1. Select an application, which already has keywords added, or pre-add them.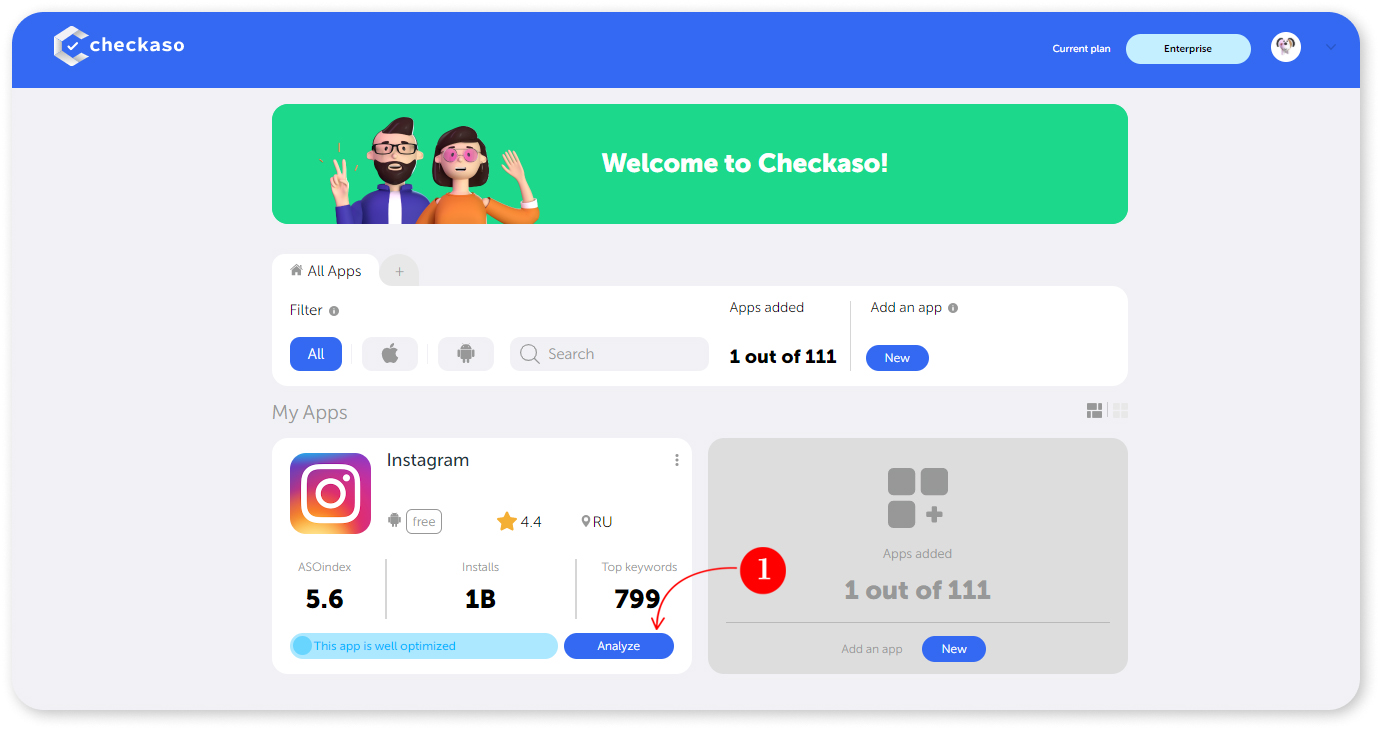 Click "Analyze". You will be redirected to the "Analysis" section of the "Keywords Analysis" tab.
2. In Tracked Keywords, click on the upload icon in the top right corner to the export data.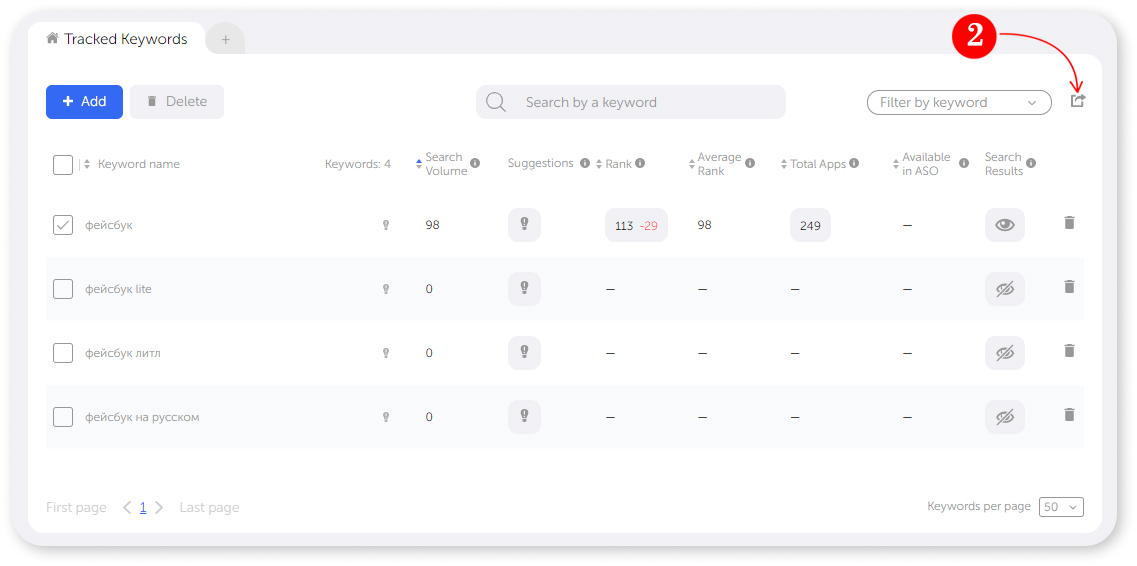 A CSV file will be exported to the Downloads folder on your computer.

In the same way, you can export keywords from any created group.