Often when working with keywords, there is a need to combine them into a group. Our platform allows you to group keywords for the convenience of working with them.
To start grouping keywords, select an application that already has keys added, or pre-add them.
1. Click "Analyze". You will be redirected to the "Analysis".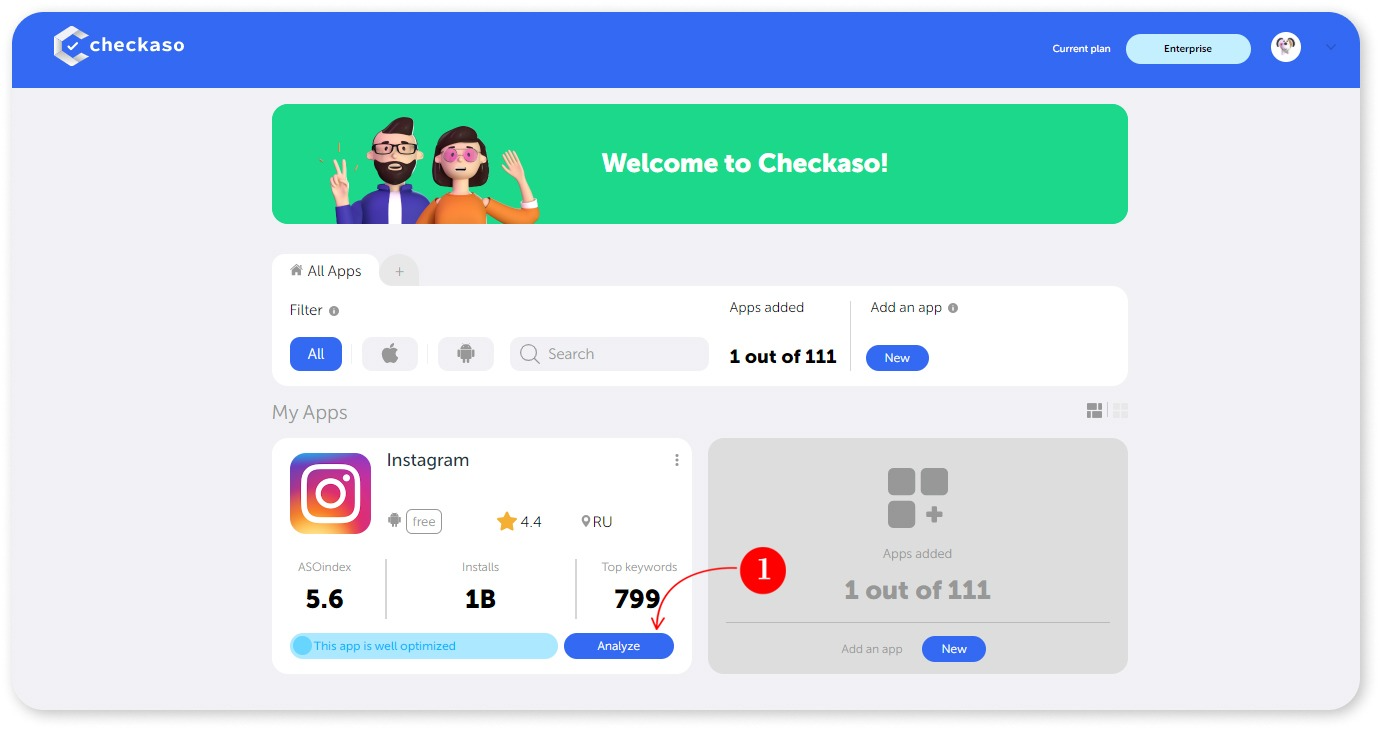 2. Section of the "Keywords Analysis" tab.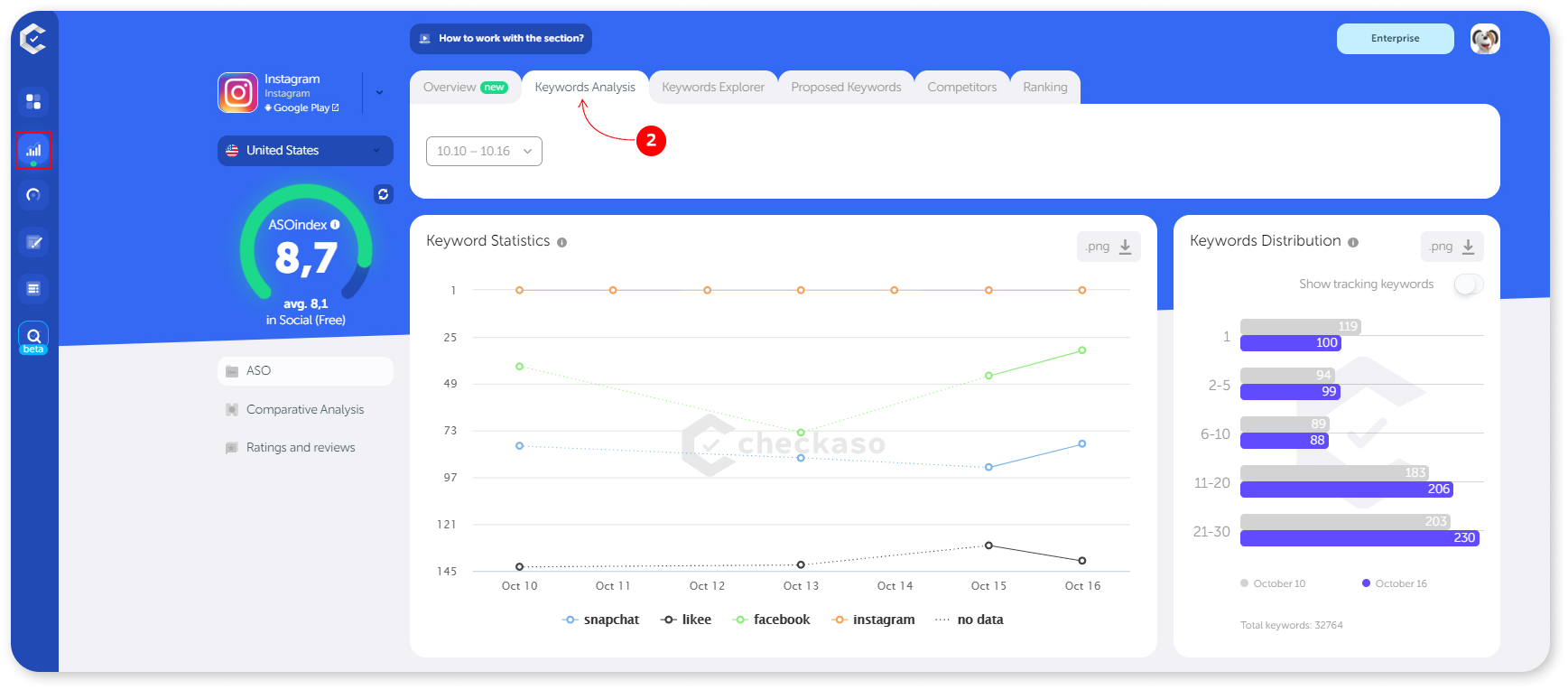 3. Click "+"
4. Enter the group name in the field that appears and click "Create".

5. Click "+ Add" and select the source from which you will be loading the keys into the group: either 'monitored keywords' or adding your own keys manually.
6. Adding keywords from 'Tracking keywords', you will get redirected to the 'Add tracking keywords' page. To add a keyword, click "+" in the field and click "All".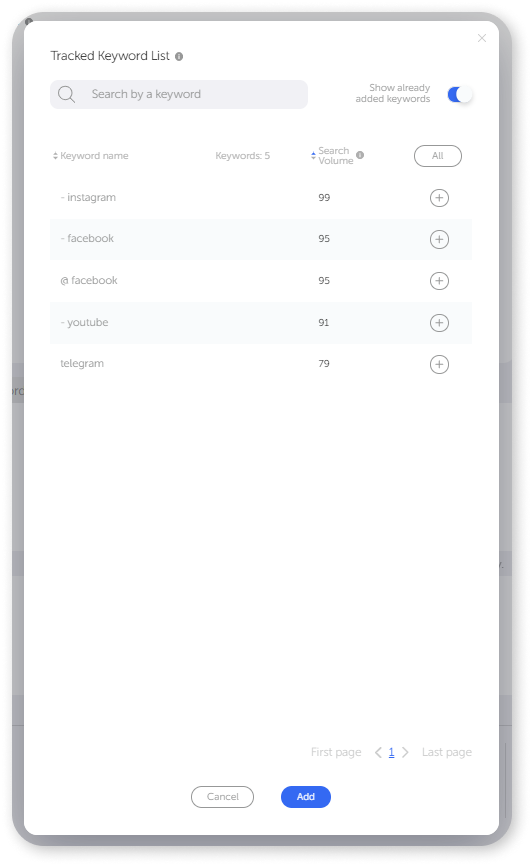 7. Click "Add".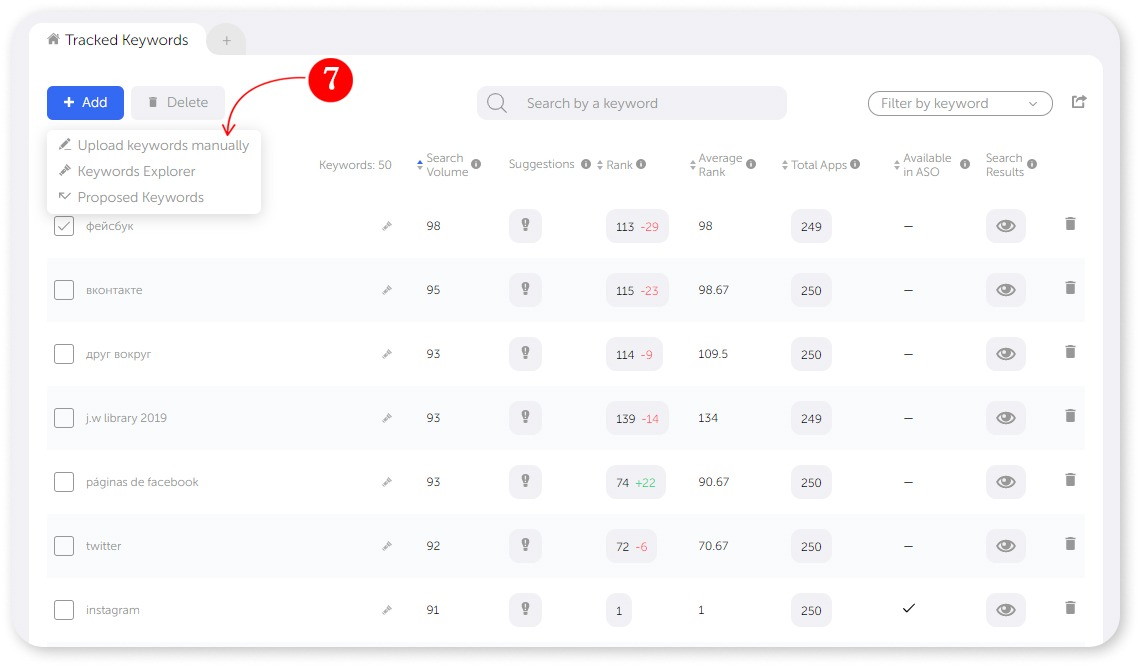 The selected keywords will be added to the created group.
To add manually written keys to a group in the "Keywords Analysis" tab, click "+ Add", in the menu that has appeared, select "Upload your keywords".
8. In the window that appears, in the keywords field, you can enter your keywords, separated by a comma or by using the Enter key.
9. Click "+ Add".