This metric forecasts the number of keywords uses per day. In other words, it's the number of users searching by a given keyword per day in a given country.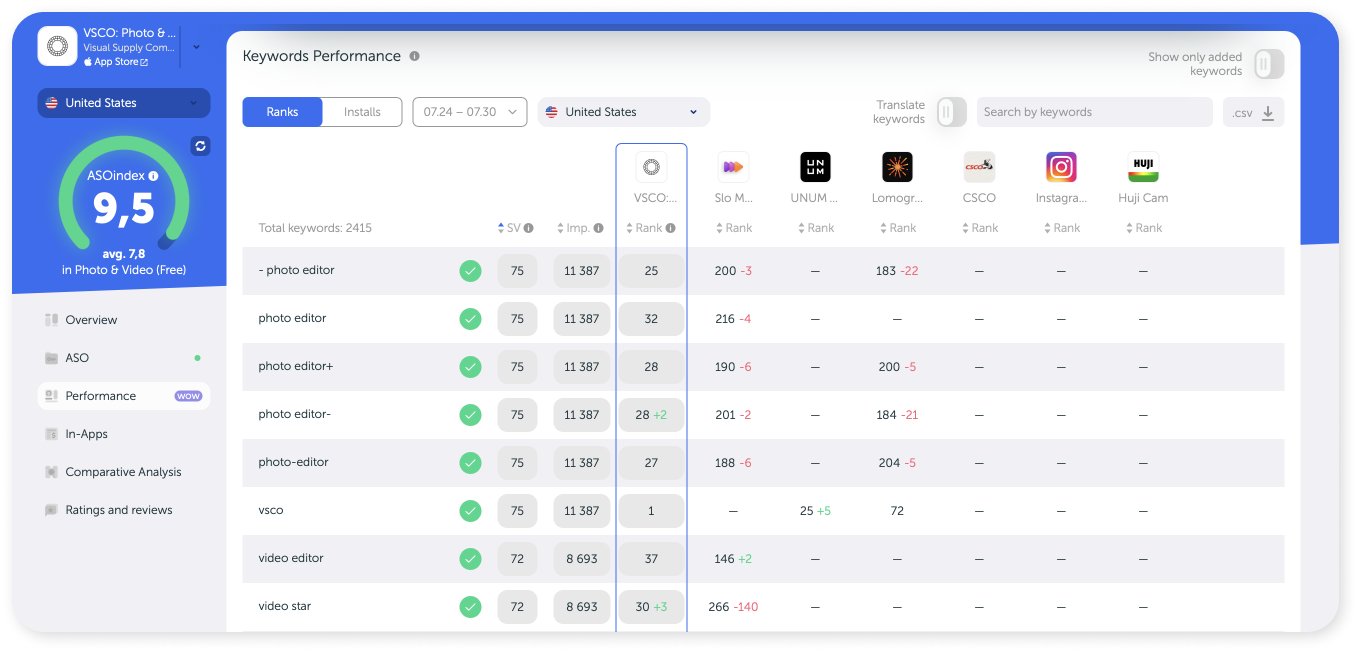 For more convenience, you can use this metric in several tabs within the ASO section, such as Explorer, Intersection, as well as in the Performance section too.
The data of this metric helps to more accurately and deeper analyze keywords, their popularity, and dynamics, and then adjust the semantic core depending on the data.