Comparative Analysis is a section of Analysis where you can compare different versions of your app or compare your app with competitors on one page. This section keeps all apps' updates and has filters by date, version, and type of device (for Apple).
All store metadata of any two apps are available in one window:
The comparative analysis helps to track competitors' changes and find insights for improving your ASO.
How to get started with the Comparative Analysis?
1. Add a new app or continue with the one that has already been added to your account.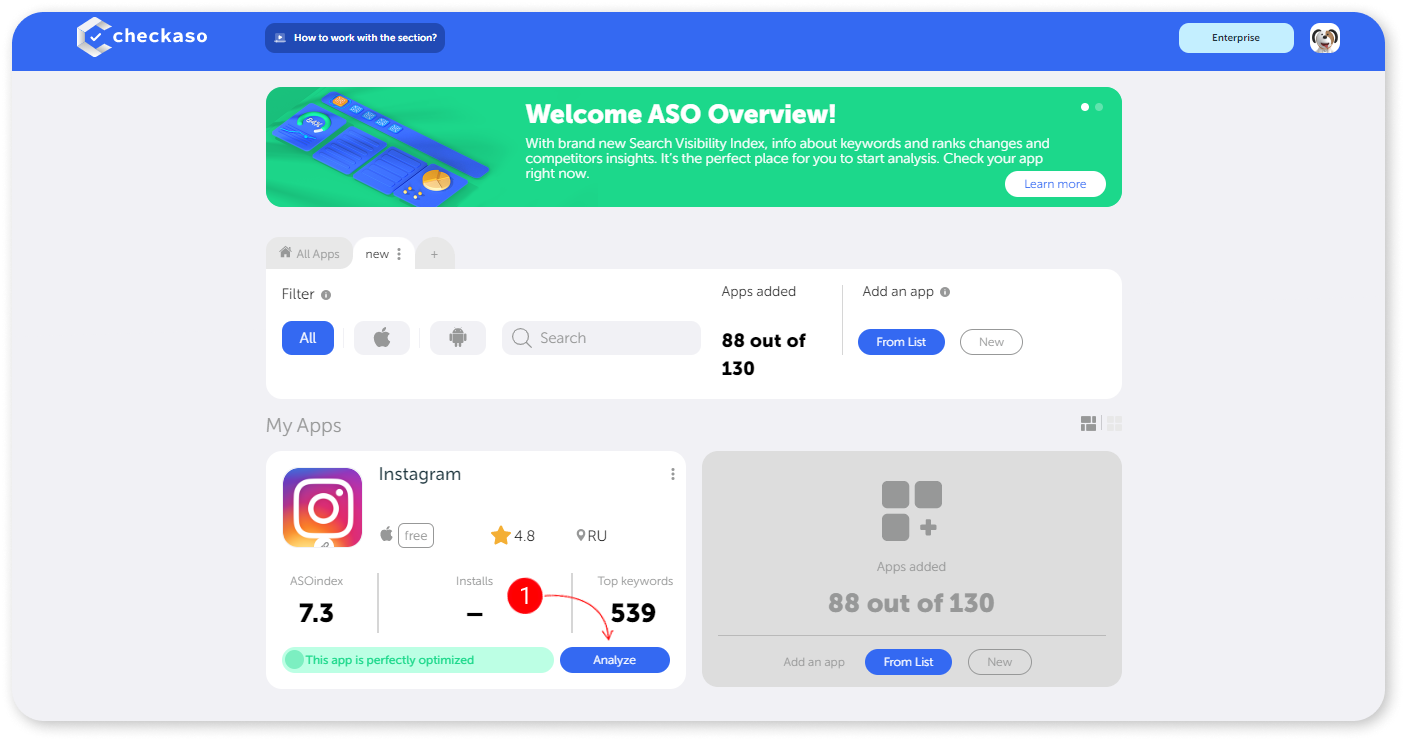 2. Chose the Analysis tab and click the Comparative Analysis then.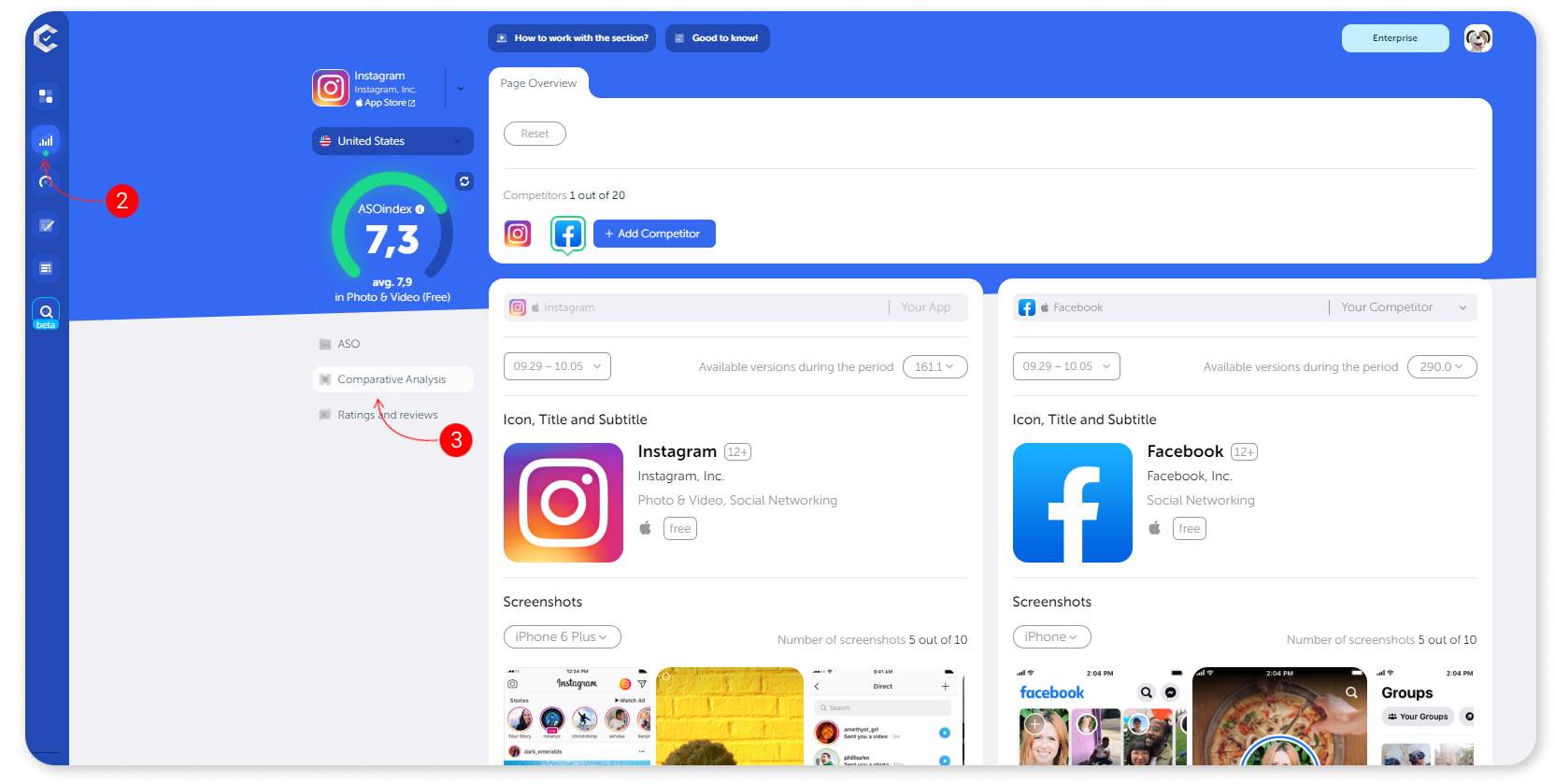 3. Form the list of competitors if needed. Further, you can quickly choose apps from it for comparison.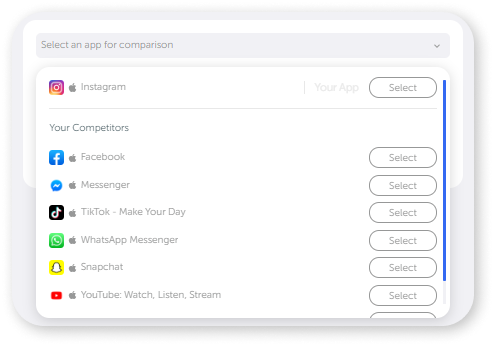 4. Select the app from the list for comparison or add a competitor manually. You can also select the same app to compare different versions.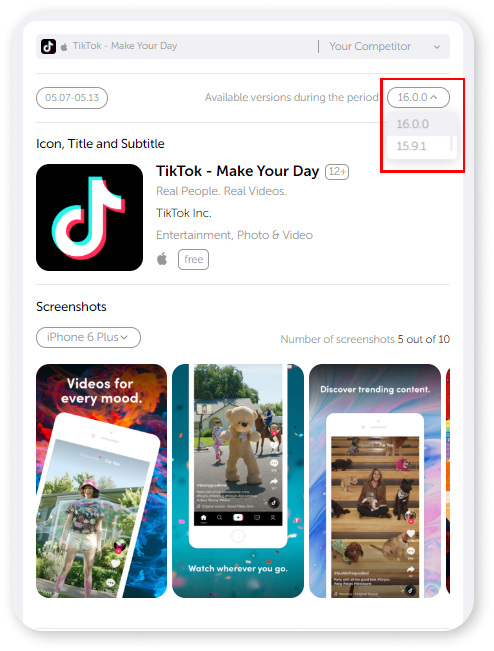 5. Filter by date to compare metadata of definite periods.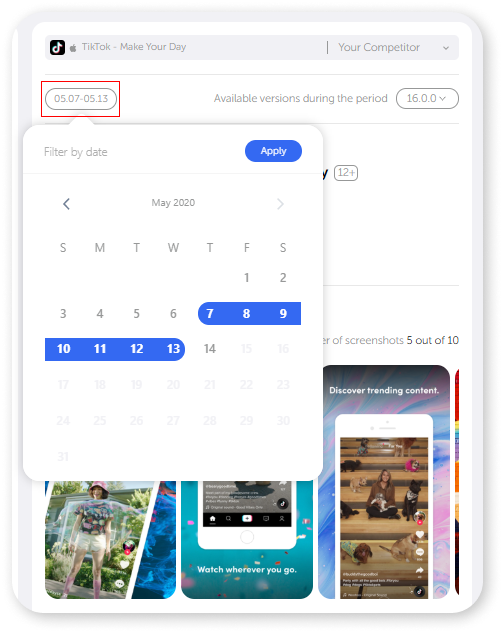 6. Pay attention to numeric indicators (number of screenshots and text characters), which make the comparison more obvious.
7. Check the versions of screenshots for different Apple devices to compare graphics conveniently in one place.