If you have read the previous article about Rating, just switch to the 4th point not to repeat the general information.
1. Click Reviews in the Rating and Reviews tab of the Analysis section.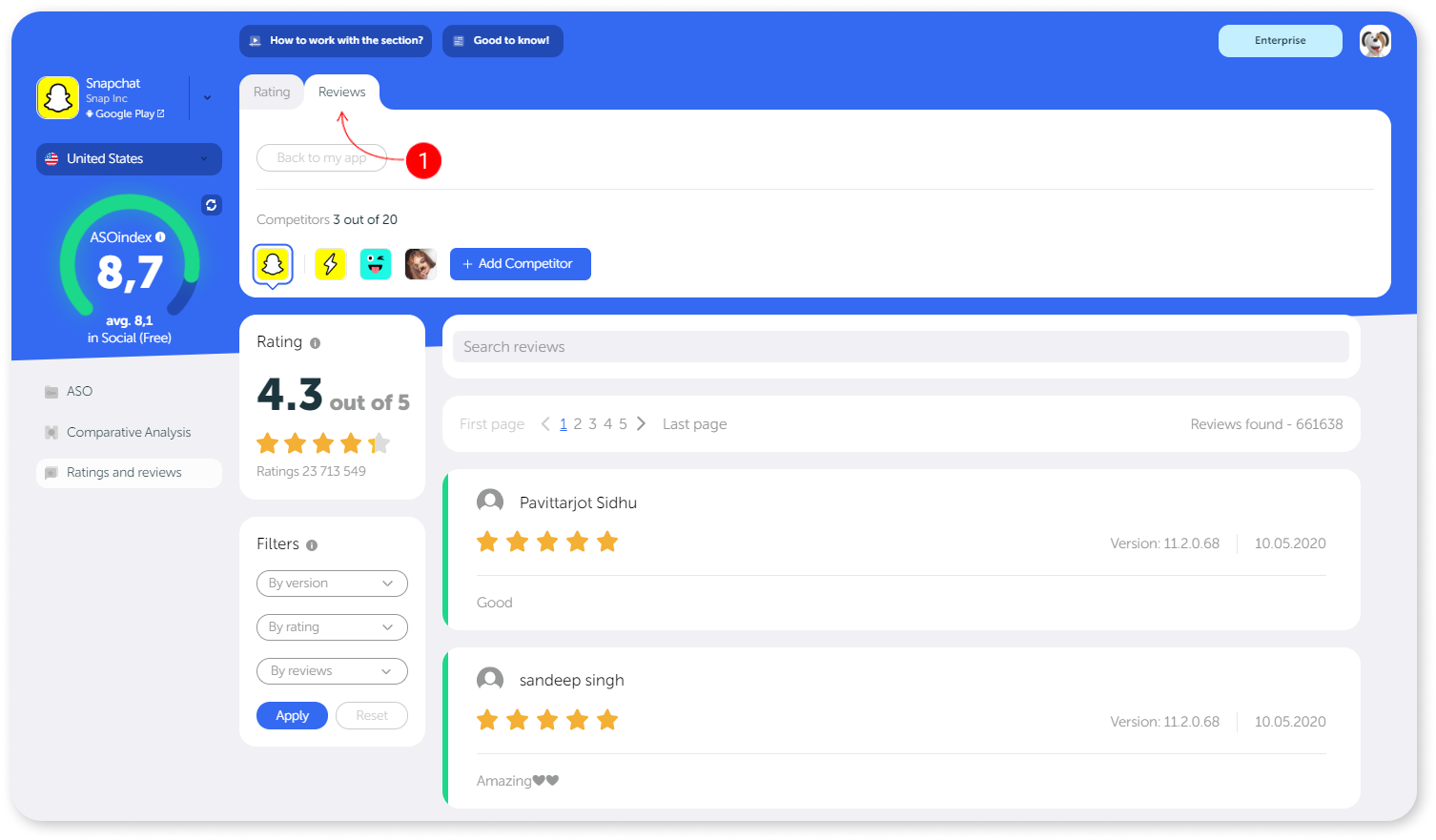 2. If it's your first session, you can form the list of competitors (up to 20), сlicking Add Competitor. Select the competitors from suggested ones or add them manually through the Search.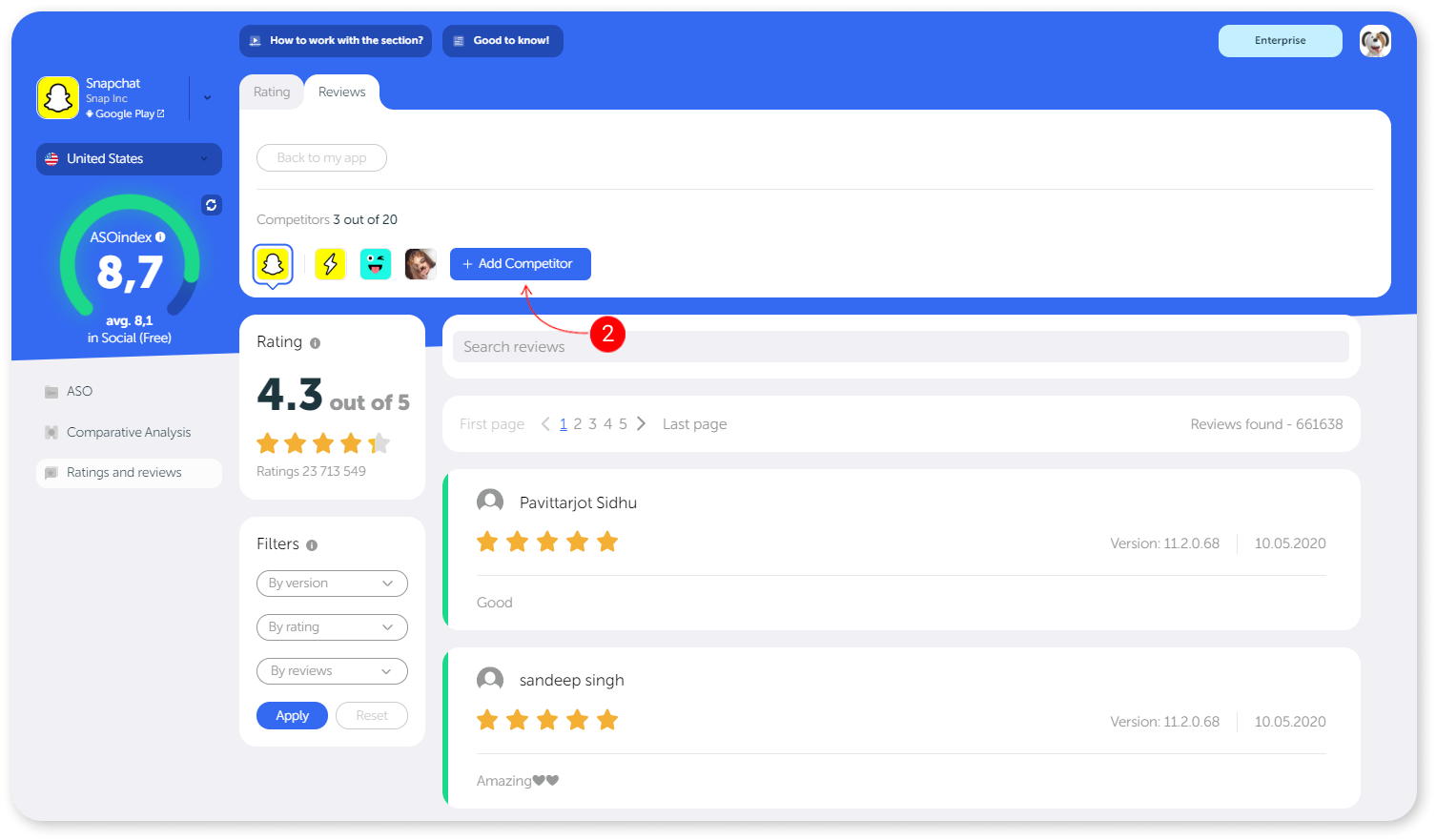 3. You can also start the analysis with the current app. Or return to it at any moment by clicking Back to my app.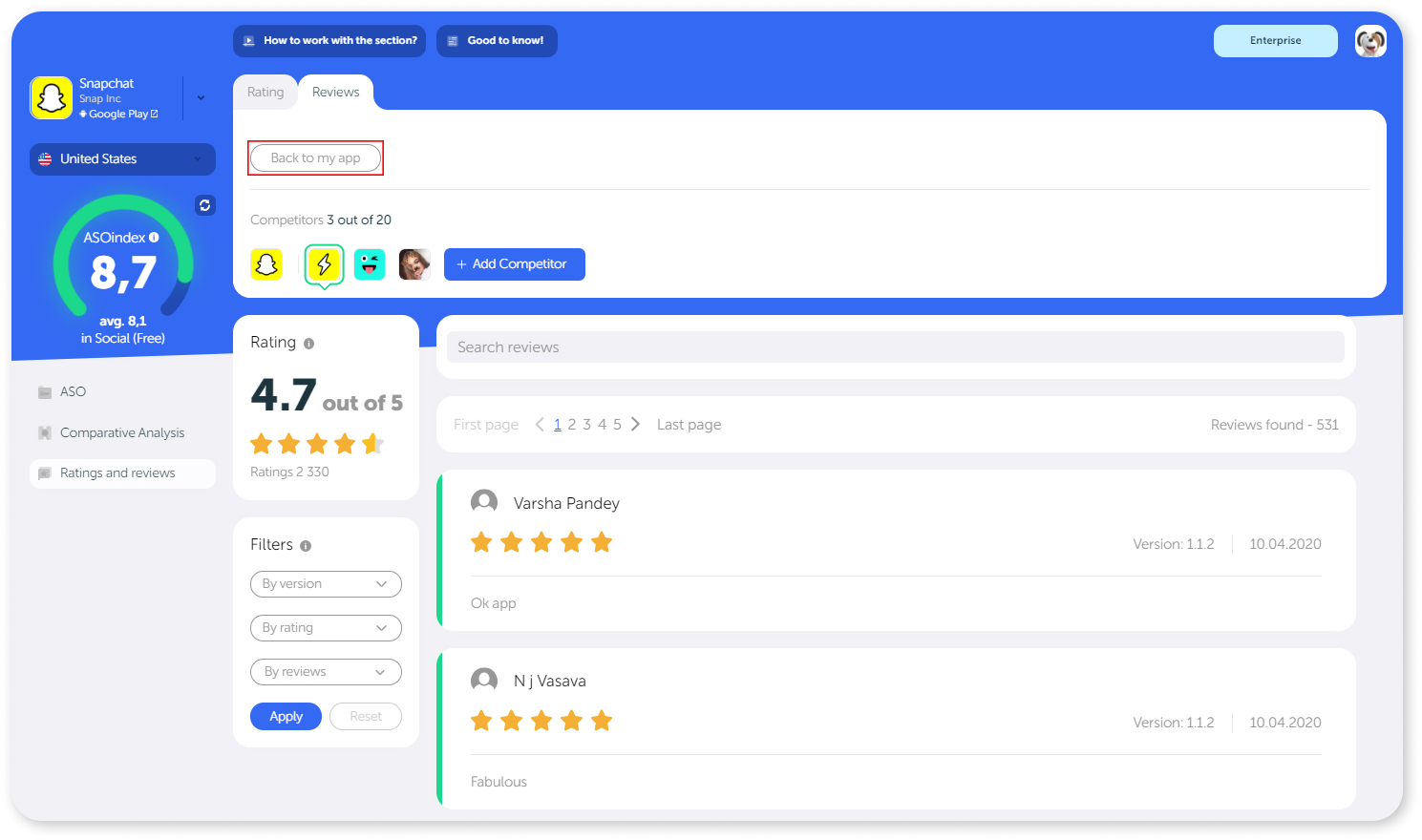 4. The main feature for the qualitative analysis is Filters. Select the needed one and click Apply.
Filter by versions to understand how your users feel about the updates.

Filter by rating to get insights about your or competitors' advantages and disadvantages from the users' point of you.

Filter by reviews selecting not answered, answered, or updated ones.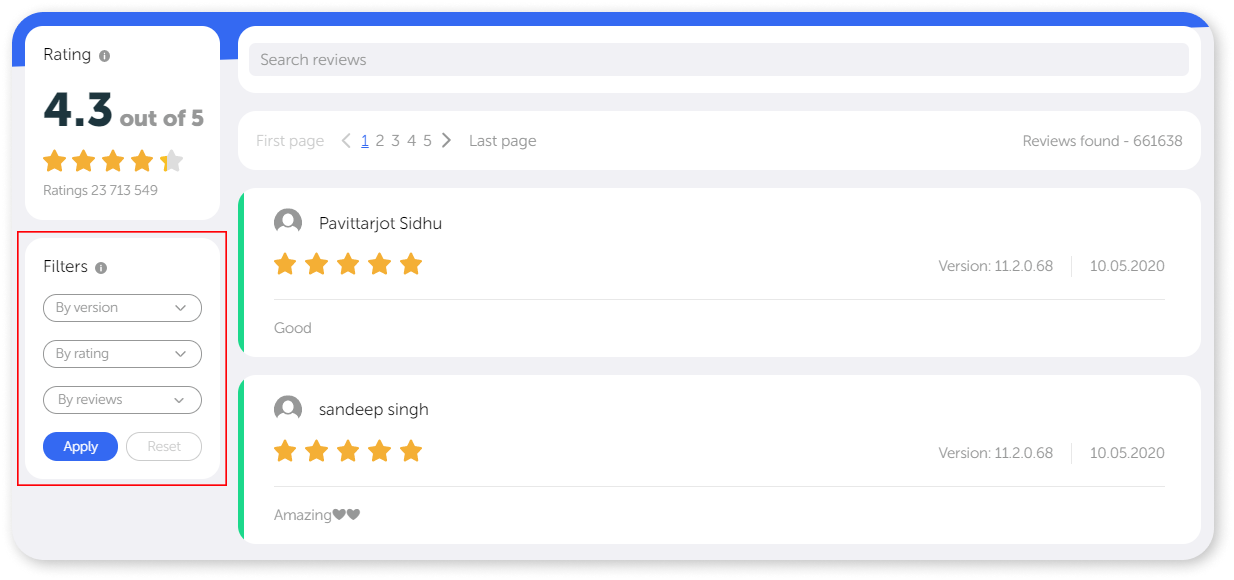 5. Also, you can analyze the reviews with a specific word. For example, «bug». Just enter the needed word in the Search.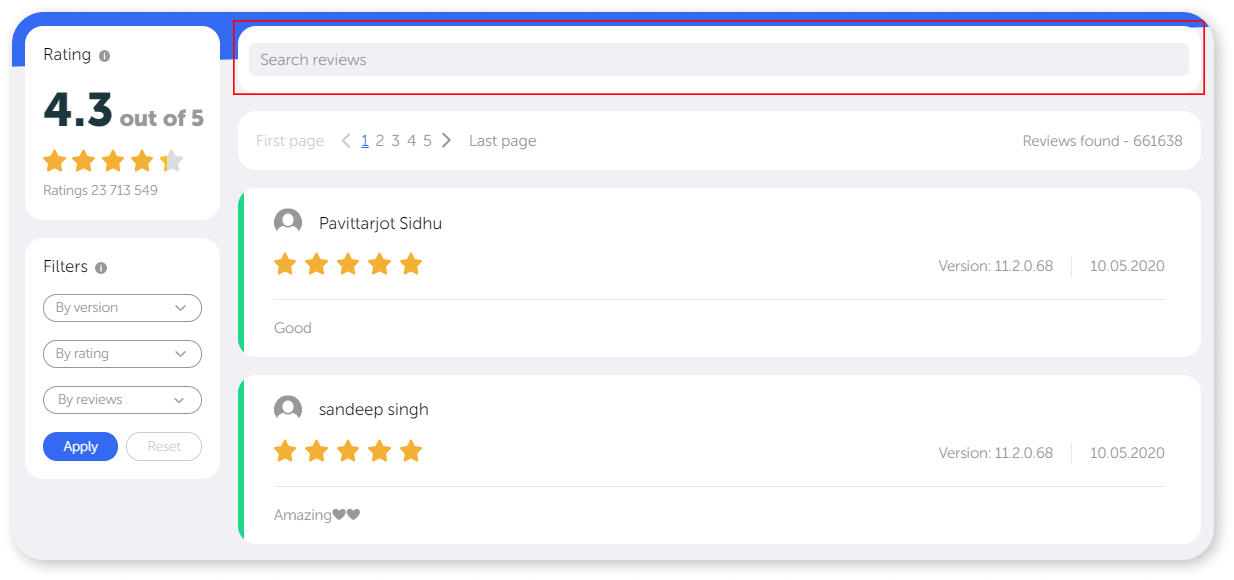 6. Below is an indicator of how many reviews are found.