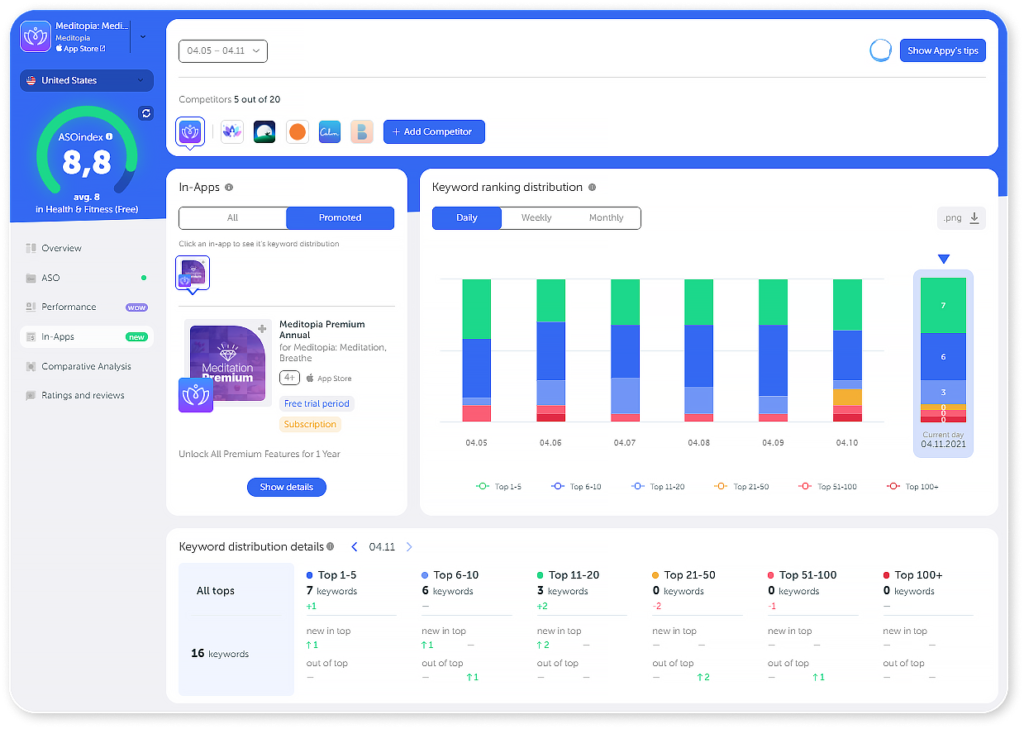 Analyze all promoted in-app purchases of any app.

Track by which keyword and how high a certain IAP is ranking.

Study your competitors' price change history.

Monitor search results for all IAPs by all keywords.
If the selected app has more than one IAP, it will be displayed as a carousel. You can analyze every purchase in detail. Besides, you can view not only promoted purchases but also all IAPs that are available in a certain app. To do this, use the switcher.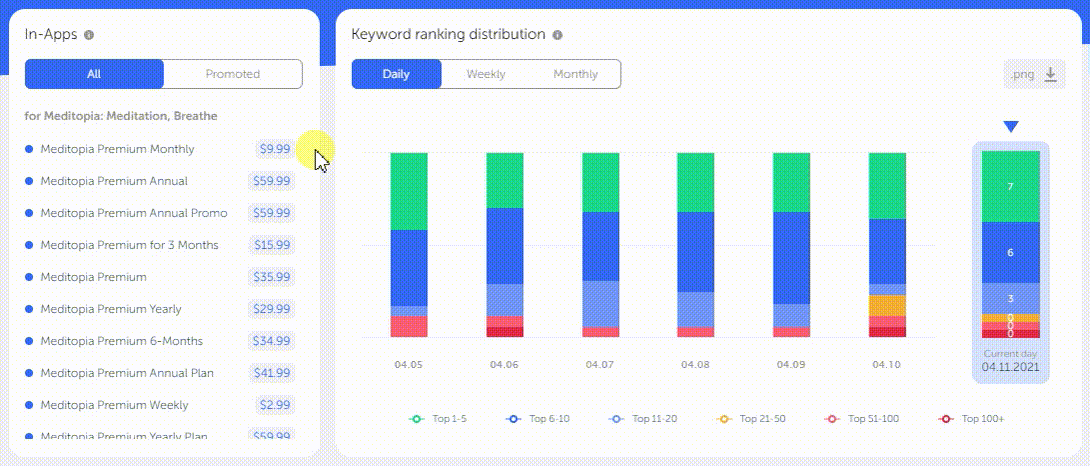 The pop-up will display the IAP format (subscription or in-app purchase) and price (free trial or amount). To look at the price change history for the selected period of time, click the Price History button. This may be especially useful for competitive analysis.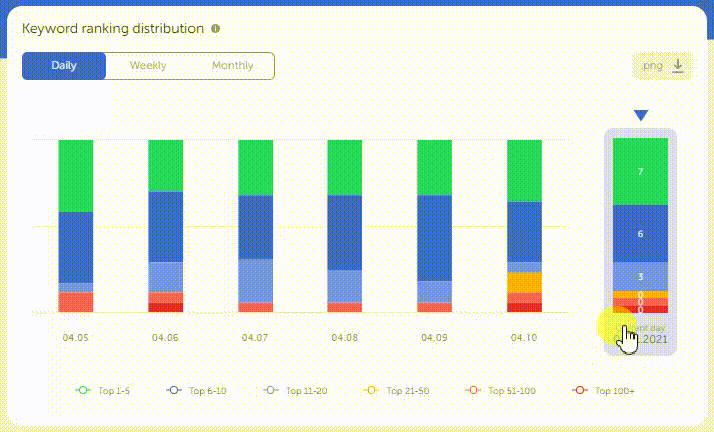 Each IAP will be displayed in search results by keyword. It's quite important to analyze your ranking dynamics (1 to 100) and its ratio. How many keywords are there by which the IAP made it to the top? Are those values changing? How many keywords have growth potential? By using the switcher, you can analyze the dynamics by day, week, and month.

Below you can find a detailed distribution of IAP rankings by keyword for any given day. For some keywords, IAP ranking is getting higher, while for others it can drop. Let's take a look at the top 21-50 as an example. It has 50 keywords. They could get there from both top 51-100 and top 11-20. In the first case, we call such keywords new in the top (green delta). In the second case, we call them out of the top (red delta). In the same way, keywords from that top could move in or out of the top. These values are displayed in the second line.
The final tab shows search results of all IAPs for all keywords. Your IAPs will be highlighted. If you use the toggle switch, only you and your competitors will be displayed in the search results. Each keyword has a number of values:
Popularity (Search Volume)

Number of times the keyword has been displayed (Impressions)

App ranking by keyword
When you click a value icon, a detailed chart with change dynamics will appear.