Without data analysis, it wouldn't be possible to adjust a promotion strategy promptly and compete with other apps in a quality manner. We made the Notification Center for saving you some time on analysis. This is the section where you can generate automatic reports for different periods, send data by email, and share it with your coworkers.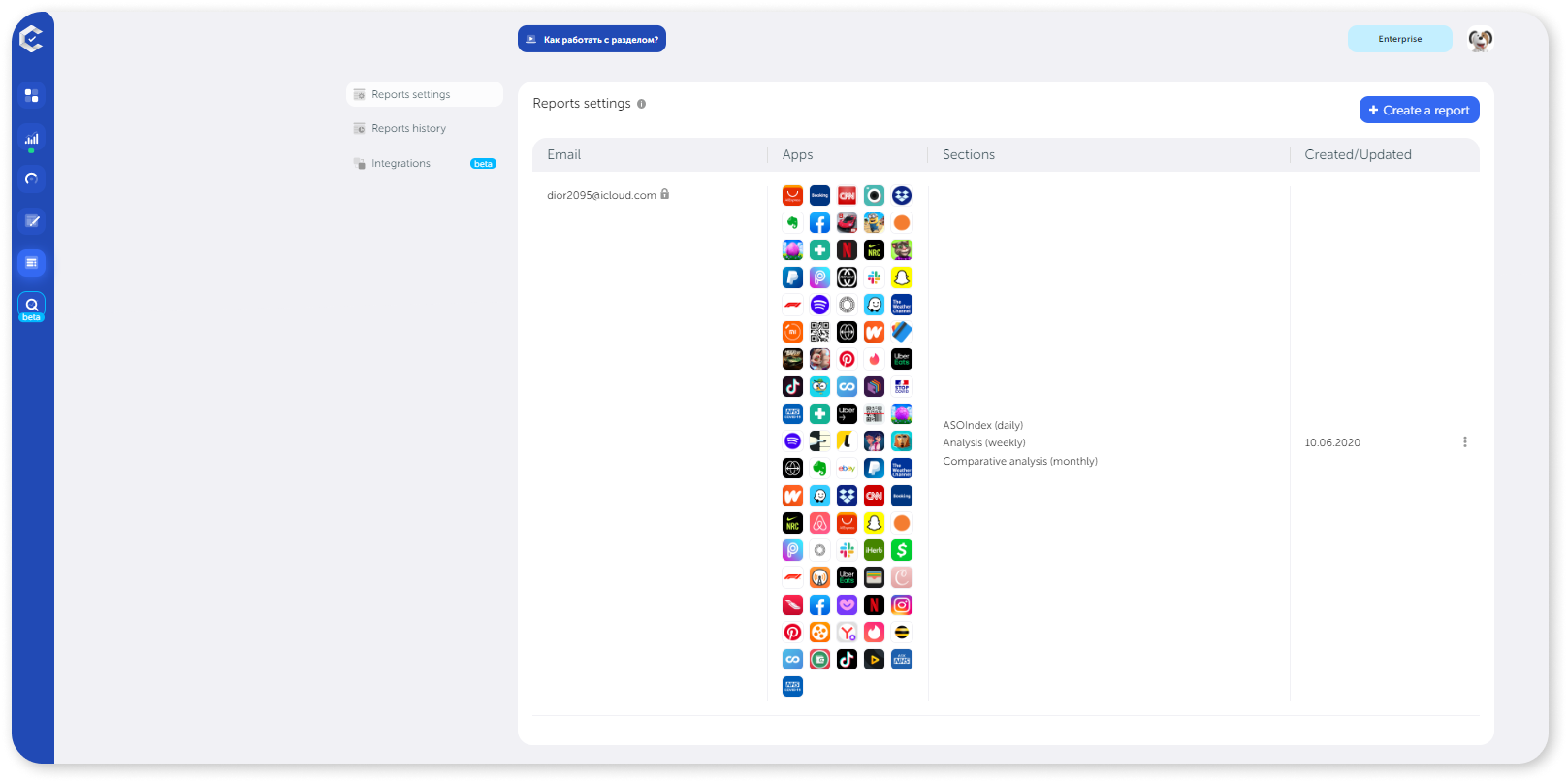 Report Settings
1. Pick apps and sections for which you need to collect data.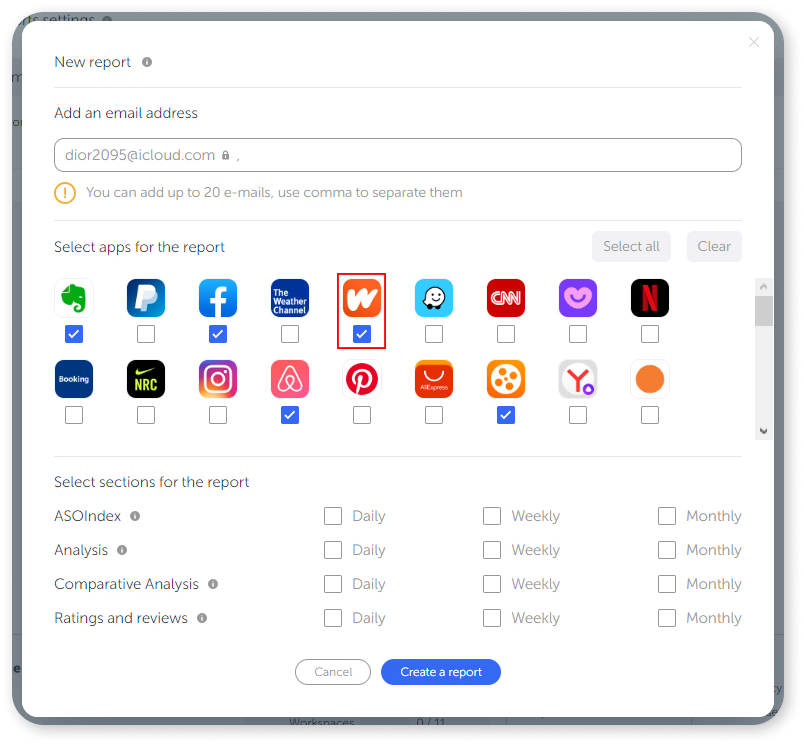 2. The data will be emailed to you daily, weekly, or monthly. All options can be selected at once.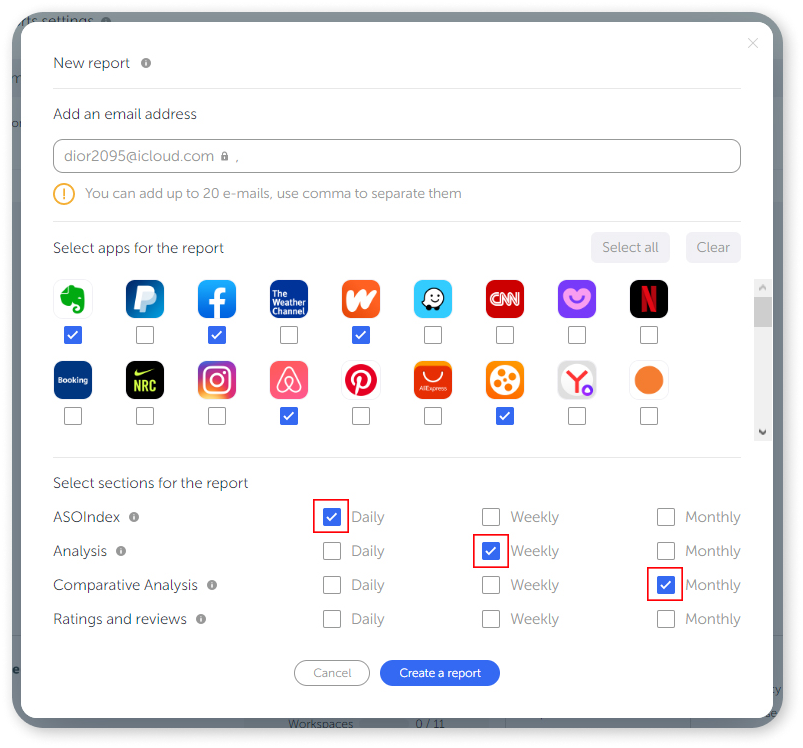 3. Share reports with your coworkers: add up to 20 email addresses to your mailing list.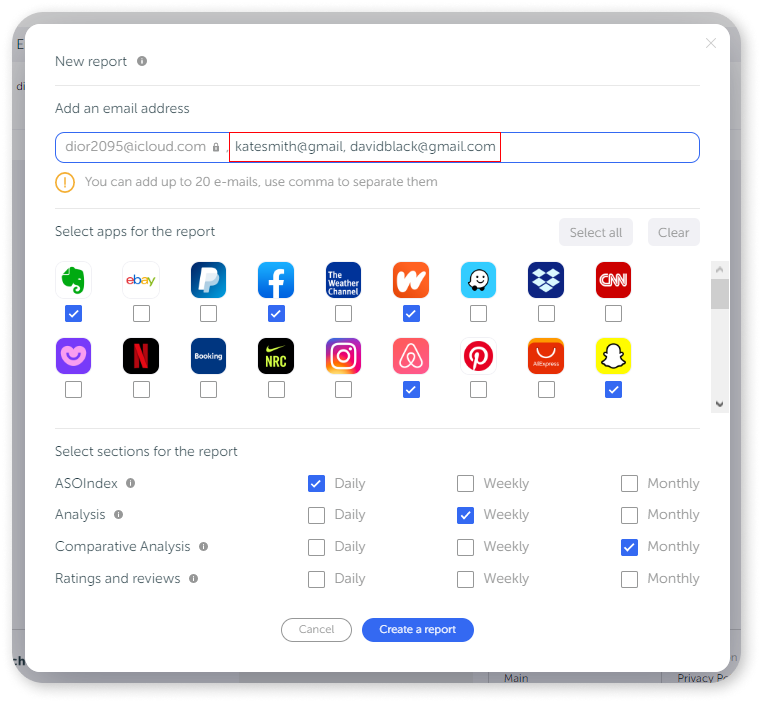 Report History
In this tab, you can find all information you need as it's available any time. All reports are saved.
1. Use the app search or select the dates you want.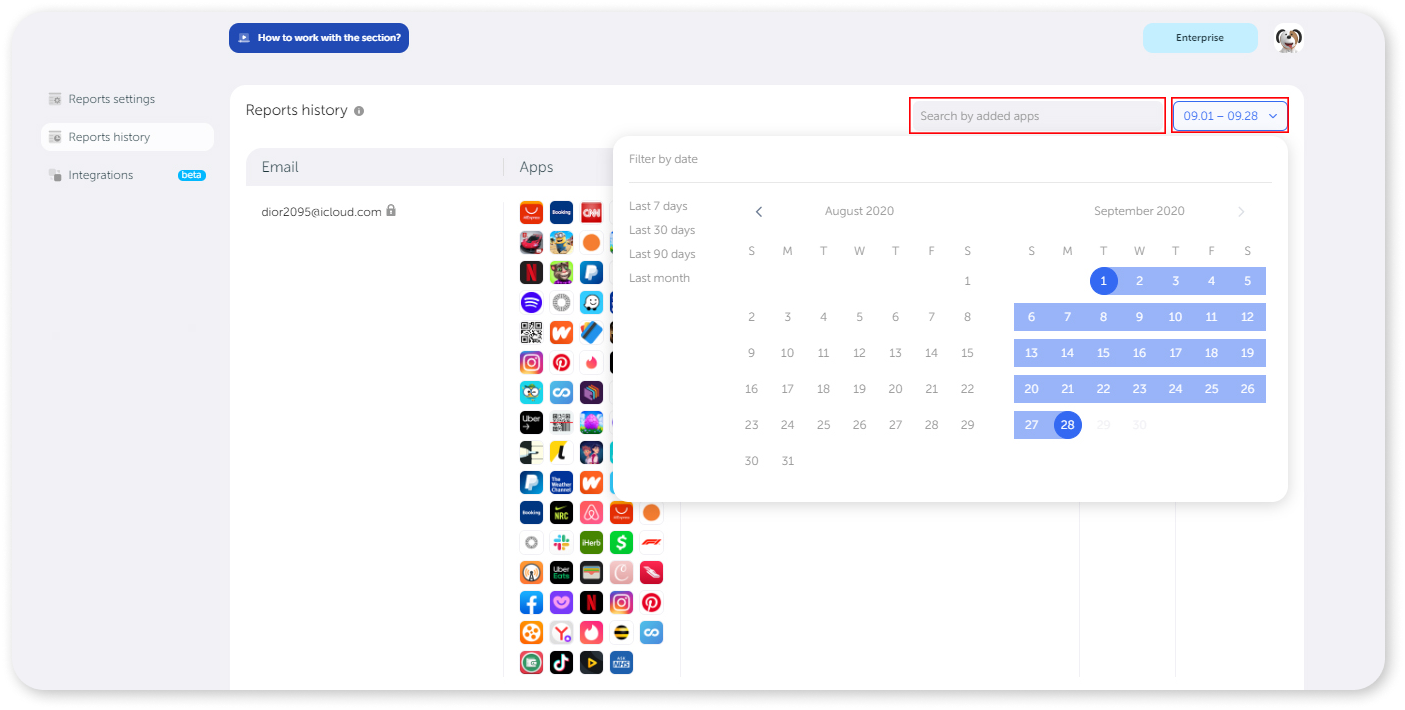 2. Download reports as pdf files by clicking the corresponding button.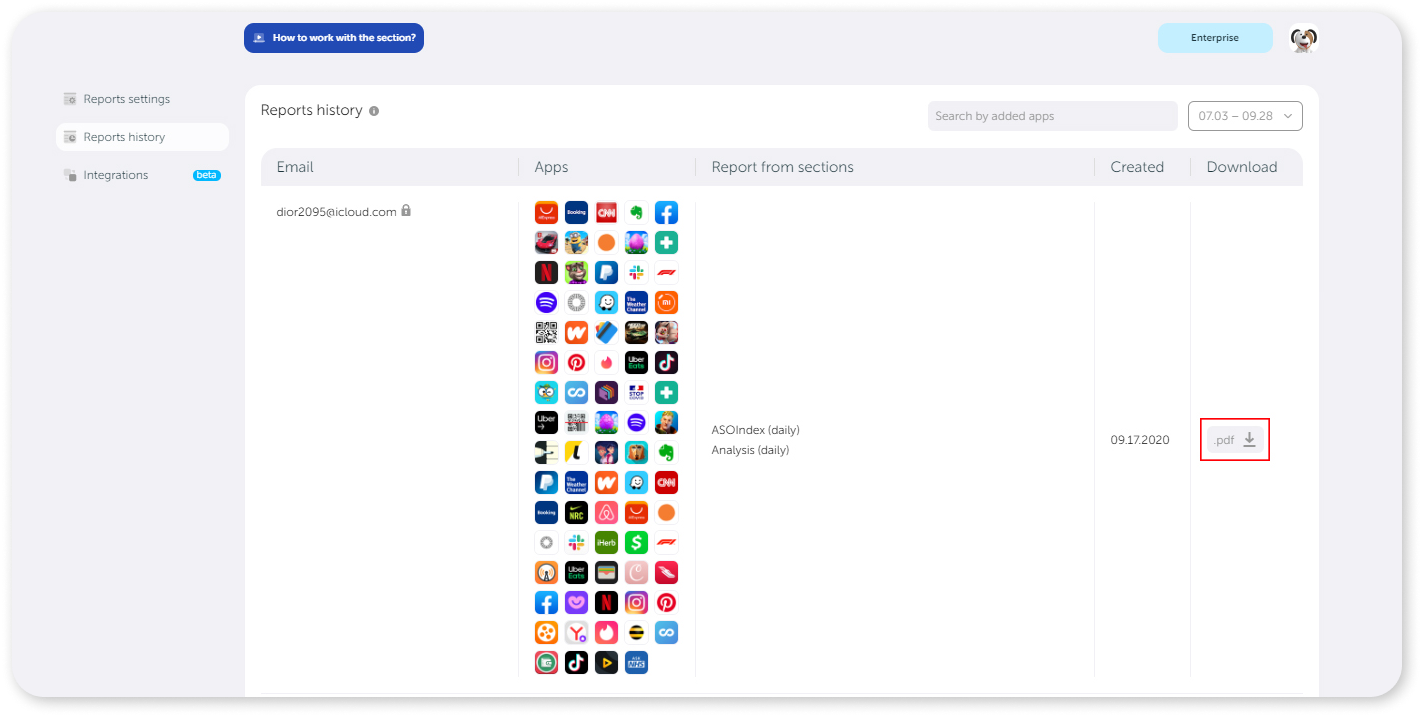 Integration
You soon will be able to integrate Notification Center into Slack and Telegram. Stay up to date with all app changes by receiving instant notifications. If you wish to get early access to the functionality, click the corresponding button to let us know.