We've launched the Indian locale and Timeline tool. Now you can promote your app in India and easily track every little update of any app.
Indian locale
It was one of the most popular requests among our users. Just select India from the list when adding an app. Then you will have access to all of the app's analytics for India.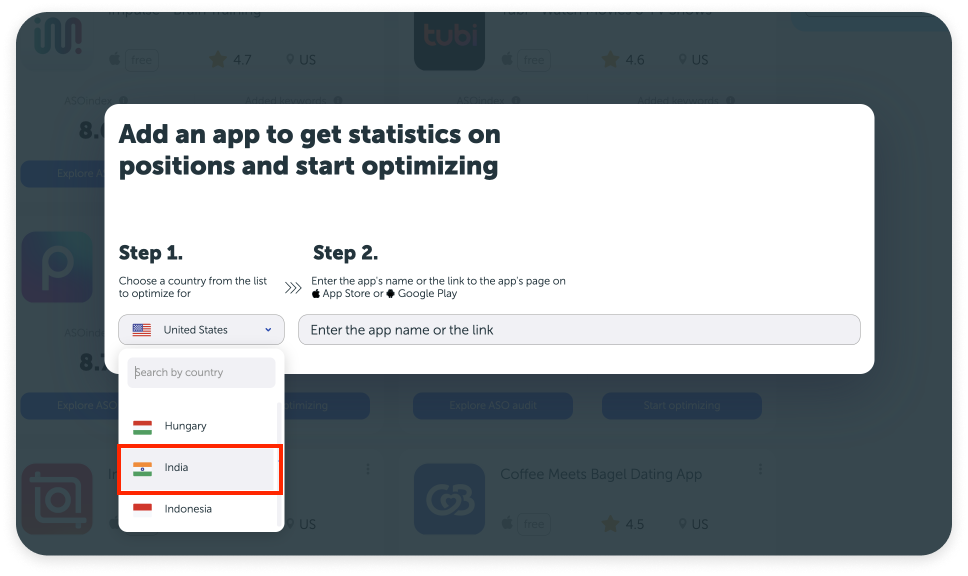 Timeline Tool
Analyze app updates for a selected period at a glance. They are easily tracked by icons on the timeline. Click on an icon and see what elements have changed on that day. A comparison block will appear when you click on a specific item (title, full description, screenshots, in-apps, and others).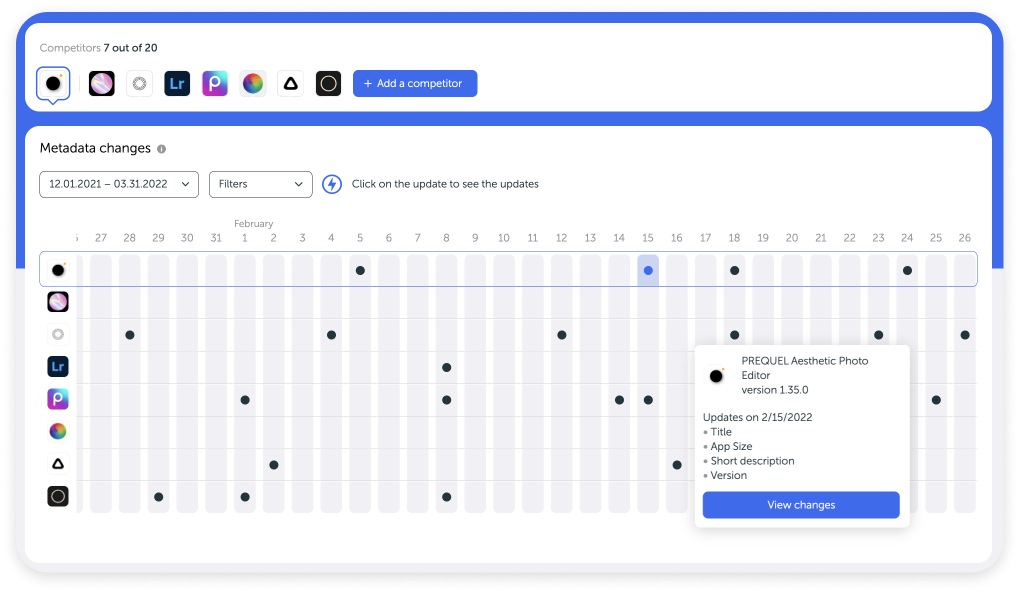 The changed elements from the previous version will be highlighted in red, and the new ones will be in green. So you can easily track direct changes in the text and graphic ASO. What kind of keywords has your competitor added? Even the new comma will not hide from your attention.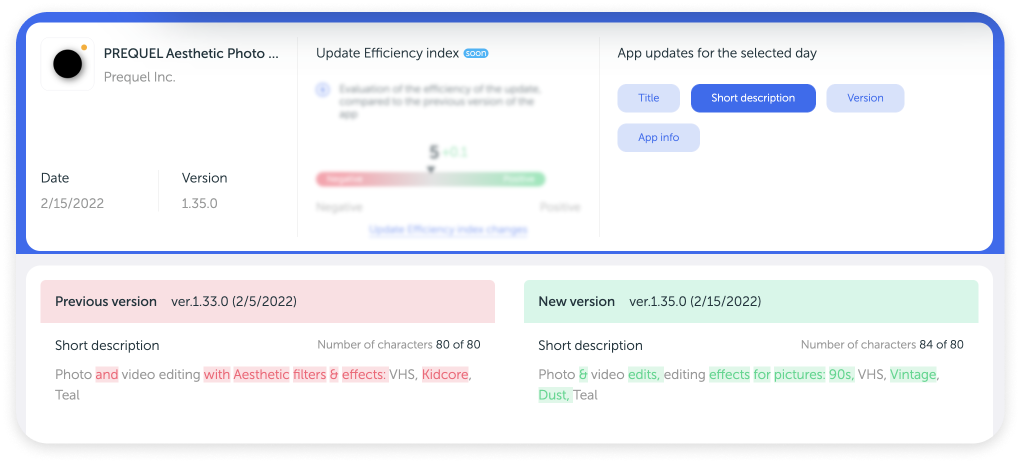 Please send your questions and feedback to support@checkaso.io and we'll help you 💙